Review highlights need for national system to respond to children being exploited by drugs gangs
The author of a serious case review into the murder of a 14-year-old boy who had been groomed by drug dealers has called for the creation of a national system for responding to exploitation of children by County Lines gangs.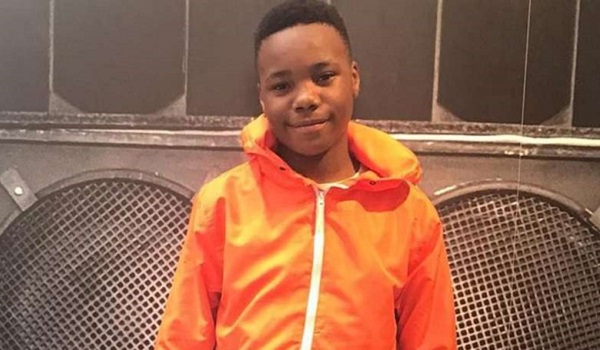 Jaden Moodie was 14 when he was knocked off his moped and stabbed to death in East London in January 2019. Ayoub Majbouline was convicted of his murder in December 2019.
The review, written by John Drew, the former chief executive of the Youth Justice Board for England and Wales, revealed that three months before his death, Jaden was found with an older boy in a flat in Bournemouth with 39 wraps of crack cocaine, two larger packages of the Class A drug, an unregistered mobile phone and £325 in cash.
Police believed the flat was a 'cuckoo' property – one taken over by County Lines drugs gangs to use as a base for dealing.
Jaden, referred to in the report as 'Child C', was arrested for possession of Class A drugs with intent to supply. His appropriate adult during police interview said he appeared to be "a vulnerable young person frightened by what he was being groomed and coerced into by others".
He asked to be allowed to call the Samaritans while he was still in custody.
After the interview, his mother, Jada Bailey, was contacted to collect him from where she was living in East London, but she could not do so as she is unable to drive.
No one was available from Waltham Forest Council to make the journey as it was 11pm, and so ultimately two Dorset Police officers drove Jaden back to London where he was staying with his grandmother while his mother's housing application was being processed.
In his report, Mr Drew described the incident as a "pivotal event". The council began to assess Jaden's needs for help and protection as a result of the incident, but "the council and its partners did not have enough information to understand the full extent of Child C's vulnerability to criminal exploitation".
Mr Drew concluded that poor communication between Waltham Forest Council's children's social care services, Dorset Police and the Metropolitan Police Service meant that agencies failed to capitalise on what would have otherwise been a "reachable moment".
The officers who interviewed Jaden described him as being frightened and fully aware of the risks he was taking. His mother had also reported concerns about items of clothing and jewellery she had discovered in his possession.
The review concludes that the teenager was clearly a victim of criminal exploitation. "While the importance of maximising the potential of reachable moments in working with children is beginning to be recognised, there is as yet no satisfactory approach to covering the whole country when a child who is exposed to 'County Lines' style operations is found a distance away from their home and so reachable moments are being missed," it states.
"There were also difficulties in communication between the authorities in Bournemouth and Waltham Forest, and there was an incomplete transfer of information between them. The absence of a national approach to guide all concerned at such moments serves children like Child C badly.
"Had it been possible for Child C to have met specialist child exploitation workers while still in custody, and then brought back to London by these workers, and ideally if they could have continued to work with him for a time after his return, I believe such workers would have been able to exploit the 'reachable moment' of this crisis in the police station, during the car journey, and then subsequently, and start exploring with Child C the risks to him of his vulnerability to exploitation. But this was not the brief of the Dorset Police officers who were providing a well-intended but basic service in driving Child C back to London."
Waltham Forest is now part of a pan-London consortium using a 'Rescue and Response Service' commissioned by the Mayor of London. However, the rescue element was not fully operational until January 2019 and so was not available to help Child C in October 2018.
Mr Drew suggest such a system should be in operation nationally. "It seems clear to me that there should be an appreciable demand for such a rescue and response service," he wrote.
Mr Drew found no evidence that Child C's murder could have been predicted and states it is not possible to say whether different responses to Child C, particularly from September 2018 onwards, would have reduced the ultimate threat that he faced.
"It is, however, the case that considerable resources were being mobilised for continuing work with Child C and his family in the two months prior to his death, the aim being to reduce his vulnerability to criminal exploitation," he wrote.
The report also highlighted a failure by Nottinghamshire Police to share information about two gun-related incidents involving Jaden with other agencies involved in his care. The force also failed to share information about threats made to the teenager in the summer of 2018.
Waltham Forest Council said it accepted all the recommendations in the review and now has a service to respond within 24 hours when a child is identified as a victim of criminal exploitation.
Council leader Clare Coghill also called for greater powers to protect children who are home-schooled from falling prey to criminal gangs after it emerged that Jaden spent just three of the last 22 months of his life in school, with his mother trying to educate him at home and attempting to get him back into mainstream education.
Ms Coghill said: "We agree with the findings of the review that there is an urgent need for a national register of home-schooled children.
"We think that this should go further by ensuring minimum standards for children being home-schooled. Until this is in place, we cannot have full confidence that children are safe, receiving a decent education, and protected from criminal exploitation."