Retiring chief constable 'can look back with a proud sense of achievement'
Northumbria Police's chief constable is to step down after 30 years in policing.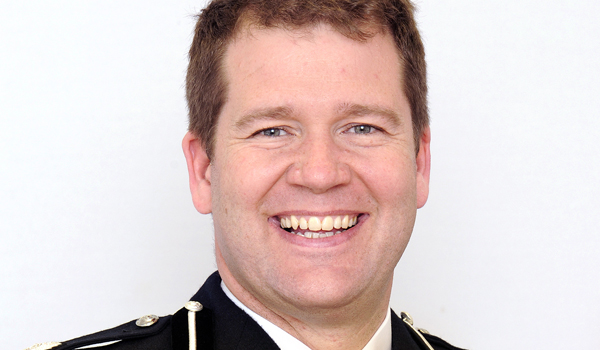 Northumbria Police's chief constable is to step down after 30 years in policing. Steve Ashman announced his retirement on Tuesday (August 1), eight years after he first joined the force as a senior officer. Over the course of his career, Mr Ashman has served as a football commander in Europe and as the Regional Gold Commander for the 2012 Olympics. He said that after serving for more than 30 years in three different forces, it its time for him to move on and spend more time with his family. "I am hugely proud of each and every one of the officers and staff that work within Northumbria and I am constantly humbled by the work they do every single day," Mr Ashman said. "That they continue to do this under the most immense pressure and with fewer and fewer resources makes them all the more remarkable. "I have enjoyed an excellent partnership with the police and crime commissioner and I will always be grateful to Dame Vera for giving me the opportunity to lead this force and the personal support she has always given me." Mr Ashman was born in South Tyneside but began his police career with the Metropolitan Police Service in 1987. He returned to the North East 15 years later as a superintendent with Cleveland Police, and was appointed assistant chief constable of Northumbria Constabulary in 2009. He was promoted to chief constable in 2015 and has overseen two consecutive 'good' grades in HMICFRS's annual State of Policing reviews. Dame Vera said Mr Ashman has had a "remarkable career" and has made "a positive difference in every role he has undertaken". She added: "It has been a pleasure working with Chief Constable Ashman and I would like to thank him, personally, and on behalf of our staff and communities for everything he has done, he will be missed and we all wish him well. "He can look back on his career with a proud sense of achievement."