Retired officer appointed MBE for leading volunteer response to Covid-19
A retired police officer who led the volunteer response to coronavirus in North Wales has been appointed MBE.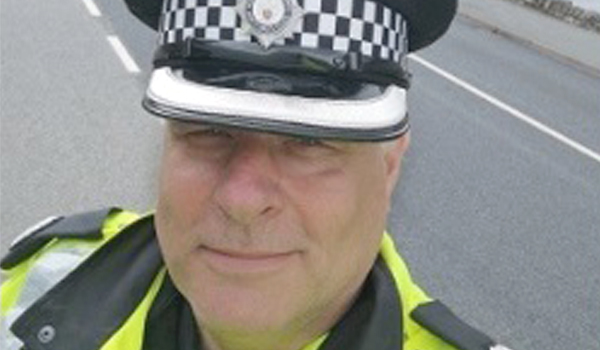 Special Chief Officer Mark Owen, 57, oversaw a team of volunteers to help out with tasks including delivering prescriptions and food parcels, keeping regular phone contact with the vulnerable, helping out with shopping and reassuring the community.
He was named in the New Year Honours for his services to policing and to the community in North Wales, particularly during the Covid-19 response.
Mr Owen, from Llanynys in Denbighshire, returned to full-time work after retirement and carried out the roles of Special Constabulary Chief Officer for North Wales Police and chair of the Pan North Wales Community Resilience Group (CRG).
Under his leadership, the number of special constabulary officers doubled to almost 200.
He said: "The role of special constable in particular, both locally and nationally, is very different because it's probably one of the hardcore volunteering roles when you think about it – you're got the likes of the RNLI (Royal National Lifeboat Institution) where people put themselves at risk, and that's very much true of the special constabulary.
"You are asking people to volunteer their time, to put on police uniform, use the police equipment, to use powers of arrest, powers of search and to go out on a Friday night and involve themselves in quite vicious and quite nasty circumstances.
"You are asking them to do that for nothing so it's a real challenge."
He saw the number of working hours increase during the pandemic, with about 8,000 hours of community service contributed by the volunteer officers in North Wales in the month of June alone.
Mr Owen added: "That is the equivalent of having a massive amount of extra police resources on the streets of North Wales literally engaging and encouraging our communities and supporting them directly in our hour of need which has been exposed in this last few months."
He also worked with representatives from local authorities, volunteer councils and other third sector organisations to deal with challenges.
Mr Owen, who is also co-chair of the North Wales Police LGBT (lesbian, gay, bisexual and transgender) support group, has recently become the national citizens in policing manager for England and Wales.