Retired inspector convicted of murdering his wife
A former Scottish police officer has been found guilty of murder after the death of his wife was re-examined.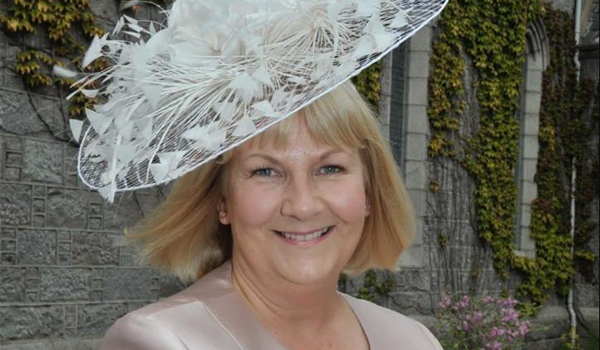 Alice Farquharson's death was initially treated as non-suspicious by detectives, but one of the officers who responded to the 999 call suspected foul play and requested the case be investigated.
A post-mortem later showed she had suffered injuries to her face and neck and her husband Keith Farquharson, 60, was arrested.
He initially claimed he found his 56-year-old wife unconscious after going to check on a suspicious noise in the bedroom but later admitted he had placed his hand over her mouth in an attempt to stop her screaming after a struggle.
Inspector Christopher Kerr had responded to a 999 call to the Farquharson's Aberdeen home on August 29 last year. He noticed abrasions on Mrs Farquharson's face but detectives deemed no crime to have taken place. Insp Kerr pushed for further enquiries to be made, including an urgent post-mortem.
Glasgow High Court heard that the examination showed Mrs Farquharson died from 'mechanical asphyxia' and suffered blunt force trauma to her face.
She was also found to have two cashew nuts in her mouth although the pathologist said this did not contribute to her death.
Her husband of 33 years, a retired roads policing officer, was accused of placing his hand over her nose and mouth to restrict her breathing.
The court was told that Farquharson had been uncooperative with an examination of his mobile phone, which revealed he had exchanged texts of a highly sexual nature with a number of women during 2018 . He later admitted having three affairs.
Farquharson's lawyers submitted a guilty plea to the lesser charge of culpable homicide but this was rejected by the prosecution.
In 1998, he was fined £500 and demoted from inspector to constable for a breach of the peace after sending an obscene poem to a young female constable.
Following the verdict on Tuesday (February 18), Detective Inspector Gary Winter, of Police Scotland's Major Investigation Team, said: "On the day of Alice's death, Keith Farquharson deceived paramedics, police officers, his friends and – above all – his own family.
"Following scrutiny of all the circumstances, a murder enquiry was launched and Farquharson was later arrested and charged in connection with his wife's death.
"Alice's children have had to sit through days of harrowing evidence in court over the last week, as well as having to give evidence themselves. I can't begin to imagine how difficult this has been in addition to dealing with the devastating impact this incident has had on their family.
"Although today's verdict can't change what happened, I hope the outcome gives them some sense of justice for their mum. Our thoughts remain with them, the rest of Alice's family, her friends and her colleagues as they continue to come to terms with her tragic loss."
Farquharson will be sentenced on March 23.