Retailers call on PCCs to 'prioritise' retail crime
More than 100 of the UK's leading retailers have written to police and crime commissioners (PCCs) in England and Wales urging them to commit to making retail crime a priority in local policing strategies.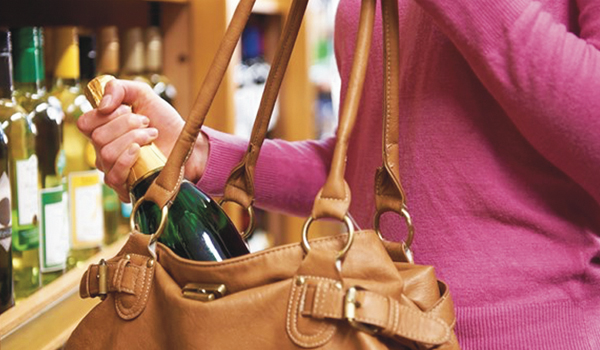 In the letter, retailers expressed their increasing concerns about the rising levels of violence, abuse, and anti-social behaviour across their operations, and the emotional impact it can have on victims and their colleagues.
The rise in retail crime, the letter notes, "is partly linked to tackling shoplifting [which] pushes up the cost of operating and results in higher prices for everyone".
During the pandemic, retail workers were subjected to a "huge rise in violence and abuse", with incidents almost tripling from 455 a day in 2019/20 to 1,300 in 2020/21, according to the latest crime survey from the British Retail Consortium (BRC).
An amendment to the Police, Crime, Sentencing and Courts Act 2022 introduced tougher sentences for those found guilty of violence and abuse against retail workers.
Now retail leaders want PCCs to support the amendment by ensuring the new power is "properly and widely used".
The letter, signed by 106 retail chief executive officers and industry leaders, notes that retailers have set out the steps they are taking to protect retail workers, having spent £715 million on crime prevention in 2020/21, according to the BRC – from hiring in-store security teams, training teams on de-escalation, and investing in CCTV and body-worn cameras for staff – but say "local police support is vital to protecting retail workers".
The letter, also sent to the Policing and Crime Minister, asks PCCs to commit to making retail crime a priority in their local policing plan, work with businesses to investigate ways to make reporting simpler and push their local forces to investigate all reports of violence and abuse against retail workers. It also wants PCCs to monitor how often the new sentencing guidelines are used in their local areas and what effect it has on bringing down violence and abuse against retail workers.
Helen Dickinson OBE, chief executive of the BRC, said: "I am proud of the incredible work done by our retail colleagues. They were among the 'hidden heroes' of the pandemic; working tirelessly to keep the nation fed, clothed and with access to the goods we wanted. But every incident against a retail worker is one too many.
"Retailers are going above and beyond to keep their colleagues and customers safe, hiring in-store security teams, training staff on de-escalation, and investing in CCTV and body worn cameras.
"A new law has increased the penalties for assaulting a retail worker, but this will only have an impact if police successfully investigate and prosecute these incidents. This is why we are calling on PCCs to make retail crime a priority across the board."
In response to the letter, the Association of Police and Crime Commissioners (APCC) lead for business and retail crime, the Sussex PCC Katy Bourne, said she would like to reassure all retail workers that "their concerns are taken very seriously".
"Across England and Wales, retail crime has been identified by the overwhelming majority of PCCs as a key priority locally, with an action plan in place to tackle the rise in reported crimes," said Ms Bourne.
"Shoplifting and shrinkage is not the acceptable price of working in retail and should not have to be tolerated. Similarly, being subject to foul language, threats or abuse should not be normalised because we know the devastating impact this can have on staff, their livelihoods and the supply chain.
"One of the key problems when it comes to retail crime is that only a small percentage of these crimes are currently being reported to the police.
"Efforts must be made to understand the full extent of the problem so that we can effectively support businesses and ensure that police forces are responding and prioritising accordingly."
Ms Bourne added: "Violence and abuse of retail workers should never be tolerated and I personally advocated for this offence/aggravating factor to be included in the Police, Crime and Sentencing and Courts Act. PCCs will be monitoring the use of this aggravating factor in the months to come to understand whether it is being utilised effectively.
"My PCC colleagues and I are committed to working closely with our local business communities to understand the scale of the problem when it comes to retail crime.
"We will continue to encourage the reporting of all incidents of violence and abuse against retail workers to the police – this way we can continue to hold forces to account for their response and investigation of these crimes."
Ms Bourne said that in Sussex a 'One Touch Reporting' system has been introduced in partnership with the Co-op and National Business Crime Solution.
She said: "This pilot scheme has significantly reduced the reporting time for crimes in retail and improved the confidence of participating stores and their staff. Reporting levels in those participating stores have increased by as much as 300 per cent.
"I have also established the Safer Sussex Business Partnership made up of businesses from the local area who, working with our specialist Business Crime Team of nine investigators, help to identify challenges and crime patterns, develop ways to share intelligence and combat prolific offending.
"In addition, we have developed three programmes to work with first-time and serial offenders in order to reduce reoffending and support victims of business crime.
"I am delighted that, through our APCC portfolio work, many PCCs across England and Wales are now establishing similar partnerships and initiatives."