Retailers call for police action to tackle 'torrent' of shop theft
Retailers are urging police forces to help them report crime and share evidence as they face "unprecedented levels of shop theft".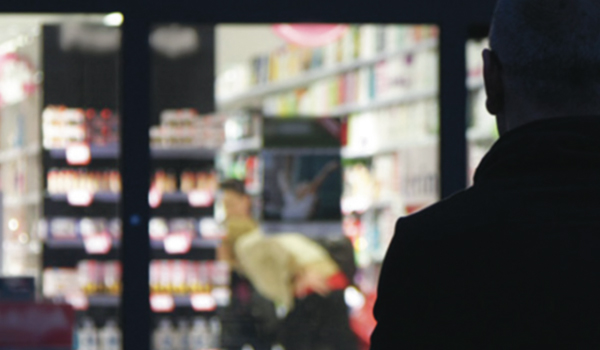 They want forces to make their procedures quicker, easier and more consistent when receiving reports of theft and supporting evidence, such as CCTV.
In addition, retailers want police to target resources on getting prolific repeat offenders off the streets and prioritise the collection of evidence on violent attacks against shopworkers.
The action plan for police to tackle shoplifting gangs has been set out in a letter to police and crime commissioners (PCCs) in England and Wales from a coalition of business groups and the shopworkers union USDAW, which represent tens of thousands of retailers and store colleagues.
The Association of Convenience Stores (ACS) says retailers across the UK, both large and small, are currently dealing with a "torrent of theft", which is having an enormous financial and human impact every single day.
These crimes are often accompanied by abusive and violent behaviour by offenders, leaving shopworkers and retailers powerless to do anything to protect their livelihoods.
The British Retail Consortium (BRC) estimates that the cost of theft against the retail sector has reached almost a billion pounds over the year, while the ACS reports that almost nine in ten shopworkers have experienced verbal abuse over the last year.
Challenging shop thieves is cited as the number one cause of verbal abuse by shopworkers.
Last month, Home Secretary Suella Braverman called on the police to respond to every incident of theft, although to the National Police Chiefs' Council believes officers should retain "operational independence" and continue to be "responsible for making difficult decisions about how best to respond to the breadth of priorities of local communities".
The letter to PCCs states: 'There is an opportunity to change the way we view shop theft. Rather than seeing this as high volume, low value crime, we can recognise the opportunity it gives us to identify prolific offenders who blight communities by committing these and other crimes.
"You should expect retailers to provide good quality evidence on offenders, and they should expect this to be analysed, investigated and followed up with meaningful interventions for those individuals.
"We can break the cycle of reoffending if we take this opportunity to commit to this approach."
The Association of Police and Crime Commissioners lead for business and retail crime, Sussex PCC Katy Bourne OBE, said they are working with police, retailers and government at a national level to effectively tackle shop theft and assaults.
"I can assure the ACS and the businesses that they represent, that PCCs are firmly on your side," she said.
"I completely understand the sectors' frustration and their concerns for their members. I've seen for myself the fear, the harm and the damage that too many shop staff and retailers are experiencing.
"From the many businesses I have met it is sadly evident that, too often, the policing response they have received – assuming they got one – is not what they expect.
"However, we also cannot overlook the fact that police forces face a huge daily demand on their finite resources so they will have to prioritise a physical response based on the threat posed to staff and customers and the likelihood of catching up with the offender."
The letter to PCCs highlights how the majority of offences are committed by criminals who are targeting retailers repeatedly and stealing on a regular basis.
"Forces should work in partnership with retailers to identify and apprehend the worst offenders," it says.
The letter adds: "Retailers and shopworkers are often left frustrated at a lack of action from police after an abusive or violent incident.
"Forces should ensure that they collect evidence from retailers, such as CCTV, when these incidents occur."
ACS chief executive James Lowman said: "The unprecedented levels of shop theft being faced by retailers cannot be allowed to continue.
"We have set out a three-pronged approach for police forces across the UK to adopt and make it clear that they are committed to tackling the problem.
"Theft and abuse are a blight on communities, with addicts and criminal gangs repeatedly targeting hard working retailers and their colleagues.
"These are not victimless crimes, and they must be investigated to bring the most prolific offenders to justice."
Paddy Lillis, Usdaw general secretary, said its annual survey found that three-quarters of retail workers suffered abuse from customers, with "far too many" experiencing threats and violence.
"Theft from shops was the trigger for nearly a third of these incidents last year and it is very worrying that the latest official statistics show that shoplifting increased by 24 per cent last year. So the situation is getting worse and action is needed," he said.
Neil Sharpley, Federation of Small Businesses Home Affairs policy champion, warned that crimes committed against small retailers were harmful to the wider economy, putting off people from entering or staying in business, as well as distressing and upsetting for victims.
"Small shop owners have much less capacity to absorb losses from theft than their larger counterparts, and also find it trickier to find the money to invest in better security systems," he said.
"They also need to be confident that, when they report a crime committed on their premises, their report will be followed up, and action will be taken by the police to find the perpetrators and to deter future offences."
Helen Dickinson, chief executive of the BRC, said: "Retail crime is getting worse – thieves are becoming bolder, and more aggressive. Violent and abusive behaviour is on the rise.
"These confrontations might be over in a matter of minutes, but for many victims, their families and colleagues, the physical and emotional impact can last a lifetime.
"Retailers are working hard to reduce crime, investing nearly £1 billion into crime prevention measures in the last year.
"But now we need the police to do more to prioritise retail crime and bring levels of violence, abuse and theft down for good."
Federation of Independent Retailers national president Muntazir Dipoti said shop theft blights the lives of independent retailers on a daily basis and has significant implications for a store's viability.
"I am sure that every Fed member has been affected by crime at some point, and, sadly, many incidents of shoplifting are becoming increasingly violent," he said.
"Tackling shop theft has to be given the energy and priority it deserves from the police and the justice system and independent retailers should be given financial support so they can invest in better-quality CCTV to protect them, their staff and their businesses."
Andrew Goodacre, British Independent Retail Association  chief executive said retail theft is seen as a low risk, high reward crime by the criminals and "we need to change this narrative".
He added: "Large retailers will invest in technology to combat the problem. Small independent retailers simply want to see more police presence on high streets and relevant sentencing.
"We need to show that stealing form shops will not be tolerated."
Ms Bourne said: "Since 2020, I have been working on behalf of PCCs with the National Retail Crime Steering Group chaired by the Policing Minister. It is clear that government does take retail crime seriously and it listens to and works with the ACS and other industry bodies.
"That listening has translated into firm direction about the need for police to take back the high street from criminals and to follow up all reasonable lines of inquiry where they exist and PCCs have prioritised business crime in their local police and crime plans to make this happen.
"I know that's what retailers and their staff and their customers want and I want to help make it as easy as possible to gather and share evidence.
"That's why we have piloted One Touch reporting with the Co-op in Sussex to cut the time to report down from 30 minutes to just two.
"At a national level I'm delighted that, with support and funding from some of our biggest retailers, we have established Pegasus. This group will combine industry knowledge with law enforcement to get, for the first time, a national intelligence picture of the organised crime groups driving some of the most aggressive and violent attacks on retailers.
"A team of specialist police intelligence analysts will work to provide the information that local forces and business can use to prevent and disrupt the gangs and arrest offenders."
Ms Bourne added: "I'd also like to see prolific shoplifters monitored with electronic tags, as happens with persistent domestic abuse perpetrators and burglars, so I'll be raising this with ministers and officials.
"If we want to retain our villages and high streets and shopping malls as pleasant places to shop and visit we have to be more proactive, more imaginative and more robust. We can't retreat and give up or our stores will close up."