Response to Novichok poisoning cost £30 million
Wiltshire Police spent £12 million responding to the Novichok nerve agent attack in Salisbury in March 2018, it has been revealed.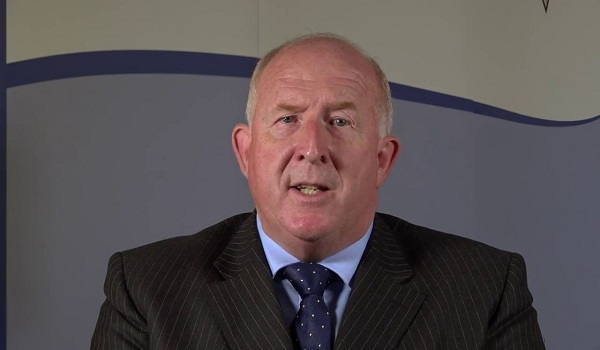 The figure is significantly higher than previous estimates of £10 million and appears in the annual report of Wiltshire and Swindon's police and crime commissioner, Angus Macpherson, which was published on Tuesday (August 27). The force has been reimbursed the total sum by the Home Office.
Former Russian military officer Sergei Skripal, 67, and his daughter Yulia, 34, survived the assassination attempt. Four months later, Charlie Rowley, 46, was infected with the military-grade nerve agent along with his partner Dawn Sturgess, 44, who died after falling into a coma. They pair had picked up a perfume bottle containing the deadly substance discarded by the would-be assassins.
A Wiltshire Police officer, Detective Sergeant Nick Bailey, was rushed to hospital after falling seriously ill investigating the poisoning but has since returned to duty.
Mr Macpherson said: "The force's response and leadership received national recognition for the exemplary way in which it managed the incidents; and that message of commendation has been filtered through to the officers, staff and volunteers who worked tirelessly to ensure the public were kept safe and as informed as possible in line with the investigation.
"I would like to publicly add my own gratitude to the extraordinary efforts of Wiltshire Police and the selfless dedication and commitment of all involved."
The force spent more than £7 million of the total drafting in officers from up to 40 other forces and covering the cost of overtime during the first six months of the operation. The "extraordinary level of demand" meant it had to cancel rest days and put all holiday requests on hold.
The latest figures bring the overall cost of the operation to around £30 million, not including the costs of the Metropolitan Police Service's own investigation into the Novichok poisoning, which is ongoing.
The Ministry of Defence spent £10.9 million on employing personnel to make contaminated sites safe. Another £6.7 million was spent on specialist equipment and materials while around £286,000 was spent on travel, accommodation and meals for specialist teams and staff.
Separate figures released earlier this month showed 16 police vehicles and eight ambulances contaminated by Novichok were written off at a cost of £892,000. This included three Mercedes Sprinter 519 CDI ambulances, with one worth £137,318.
South Western Ambulance Service also had to destroy five Skoda Octavia 4x4s, costing a combined £93,334.
Earlier this month, detectives from the Counter Terrorism Policing confirmed that traces of the nerve agent have been found in a blood sample which was taken at the time from a second police officer.