Research shows Prevent fails to counter extremism in some London communities
A new survey has found "a deep mistrust and misunderstanding" of the Prevent anti-terrorism strategy among some communities in the capital, with more than 60 per cent of Londoners believing the threat of extremism is rising.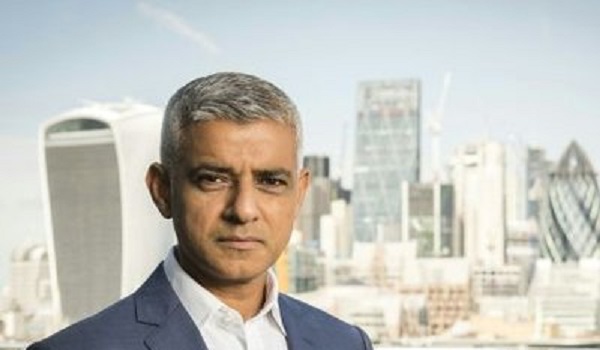 And while he welcomed the Government's independent review of the Prevent programme announced last week, Mayor of London Sadiq Khan wants to see improved and renewed efforts to tackle violent extremism in the capital. 
He sees the threats as coming from violent Islamist groups and the growing danger posed by far-right extremists. 
The survey found there are sections of society that will not engage with the Prevent strategy, and the Mayor's Office for Policing and Crime (MOPAC) said "significant improvements need to be made to increase trust and transparency among some of London's communities". 
Almost two-thirds (64 per cent) of Londoners said they would not know how to seek support from authorities if they were "worried about an individual who seemed vulnerable to being drawn to terrorism". 
The YouGov/MOPAC survey was commissioned by Mr Khan last April to seek views on extremism in London and the results were published on Tuesday (January 29). 
It was based on the responses of 1,090 London adults and was conducted between October 2-5 last year as part of the Mayor's Countering Violent Extremism programme. 
In addition to 61 per cent believing that the threat posed by extremism was increasing, 25 per cent had witnessed or experienced extremist views in the past 12 months and 17 per cent had witnessed or experienced views promoting or supporting acts of terrorism in the same period. 
Just under a quarter (24 per cent) would feel confident about being able to spot the signs that someone might be vulnerable to manipulation and exploitation towards extremism and terrorism. 
And almost two-thirds (65 per cent) see "strong, cohesive and integrated communities" as the most effective way of reducing the risk of people carrying out extremist acts, hate crime and terrorism. 
But MOPAC says that "referrals from communities to Prevent have remained incredibly low for three years running", suggesting that the strategy is not reaching the areas of London that are "harder to engage". 
While recognising the need for the independent review of the Prevent programme, Mr Khan acknowledges that the initiative has saved young people from 'referral', but further action was required. 
He said that more work needs to be done to involve "all London's communities, charities, civil society, faith groups, the Government, police and relevant authorities to help Londoners understand the risk of radicalisation". 
"Violent extremism is one of the biggest threats facing London and our country. We simply must do better at safeguarding the vulnerable and stopping people from promoting these vile ideologies with such horrific consequences," said Mr Khan. 
"There is a role for all Londoners in tackling the spread of violent extremism, but this research shows that unfortunately, the Prevent programme is failing some of the communities that most desperately need it.  
"I welcome the Government's announcement last week of an independent review of Prevent to ensure a better programme that has greater community confidence." 
He added that communities have to be empowered more and speak out and challenge hate crime and extremist views, and they need to report concerns about violent extremism to police and local authorities.  
Mr Khan has also appointed six specialist advisers to the Countering Violent Extremism programme to offer insights and recommendations in the fight against extremism in the capital.