Research reveals hugely inconsistent speeding enforcement between forces
A huge disparity in the number of drivers caught speeding in different parts of the country has been highlighted by new research commissioned by the RAC Foundation.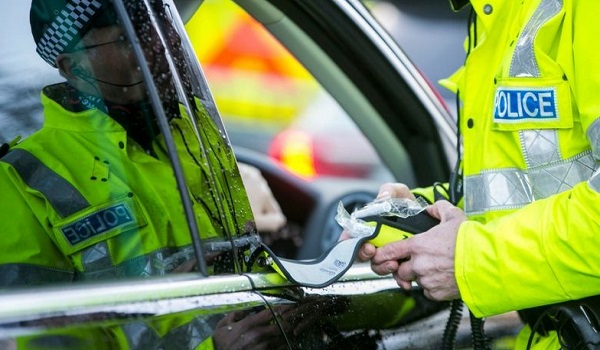 While almost 200,000 motorists were caught over the limit in Avon and Somerset during 2017/18, just over 1,000 motorists were caught in neighbouring Wiltshire. This means drivers were 160 times more likely to get caught speeding in one force area than the other.  
In total, 2.3 million speeding offences were registered in England and Wales during the period – an average of four drivers being caught every minute. 
The research included analysis of Home Office data by Dr Adam Snow, a criminal law lecturer based at Liverpool John Moores University. 
West Yorkshire Police stopped the second highest number of speeding motorists, 174,796, while 139,318 were caught in London by the Metropolitan Police Service and City of London Police. 
At the other end of the scale, after Wiltshire (1,191 offenders), Durham (8,802) and Derbyshire (10,480) were the areas with the fewest motorists caught speeding. 
RAC Foundation director Steve Gooding said while factors such as road type and traffic volume have an impact on figures, the priorities of local police forces will also dictate how many speeders are caught. 
He said: "It is the job of police and crime commissioners and chief constables to target resources appropriately, recognising the issues of greatest local concern. Changes and variations in the numbers of offences detected will reflect not just driver behaviour but also the extent of enforcement activity in any one year." 
He added: "Drivers tempted to flout the law should recognise that any targeted crackdown on speeding to curtail risky behaviour could swiftly be repeated if those reckless attitudes start to re-emerge." 
New EU rules have just been announced that could see all new cars in the UK fitted with speed limiters from 2022 to stop them breaking the speed limit.   
The Royal Society for the Prevention of Accidents said the RAC Foundation figures should be taken with a "pinch of salt" due to differences in the financial resources available to each police force and the type of roads within its geographic area. 
However, Kent Police, which according to the research had the fifth lowest numbers of drivers caught speeding (18,878), disputed the RAC figures claiming tit had failed to adequately calculate all offences.  
"The figures quoted in the RAC Foundation report do not appear to show the full picture of the number of speeding offences that Kent Police deals with," T/Detective Chief Inspector Andy Bidmead, of Kent Police's central process unit, told KentOnline. 
He said during the financial year 2016/17, the force logged 49,695 speeding offences – out of which 25,118 were dealt with by way of speed awareness courses. 
The force also recorded 59,606 speeding offences in 2017/18. Of these 31,692 were dealt with by way of speed awareness courses. 
T/Det Chief Insp Bidmead added: "The National Police Chiefs' Council (NPCC) takes the view that the best way of dealing with speeding offences is through educational courses because this is more likely to improve driver behaviour and thus make our roads safer. Kent Police supports this view and follows the NPCC guidance in how cases are processed."