Research into ethnicity of sex grooming gangs ordered
The Government says cultural sensitivities must not get in the way of preventing crime after committing to build a 'typology' of child sexual offending.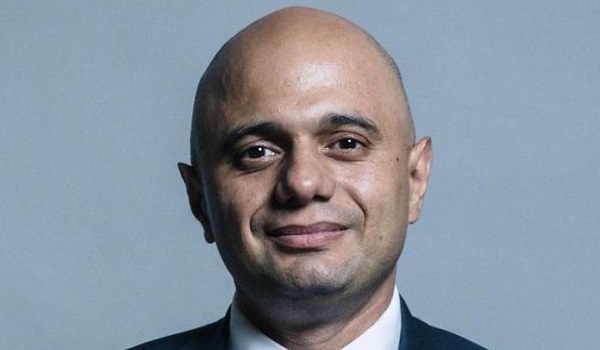 In a letter to Labour MP Sarah Champion, the Home Secretary outlined plans to conduct research on the "similarities and differences between child sexual exploitation by organised networks and other types of offending".
Sajid Javid said the study will support a more targeted response by the police and other agencies.
The letter was a response to an appeal from a cross-party working group of MPs whose constituencies were victim to organised sex offender networks, such as Rotherham, Rochdale and Oxford. They asked for more research to be done on commonalities in gang relation child sex abuse claiming that they "were alarmed by the similarities in cases across the country".
The group is led by Rotherham MP Sarah Champion who has recently received extra police security after death threats were made when she claimed the country has a problem with "Pakistani men raping and exploiting white girls".
Her comments in an article for The Sun last year saw her dismissed from the Shadow Cabinet and a rebuke from party leader Jeremy Corbyn.
Mr Javid said that it was a "complex topic" and outlined his work with the National Crime Agency to establish what characteristics and contexts were commonly associated with this particular kind of offending.
The letter declared that child sex abuse is a national threat that has received an increase in police activity to tackle the crimes.
He said the Independent Inquiry into Child Sexual Abuse will also be looking at motivations vis-a-vis background, and characteristics of the perpetrators.
Furthermore, the Centre of Expertise on Child Sexual Abuse – funded by the Home Office and hosted by Barnardo's – has been developing a typology of perpetrators since April by looking at 135 police case files and five voluntary sector files.
The centre seeks to remove all prior presumptions and assumptions about models of offending, moving away from a consideration of 'offenders' to instead focus on 'offending' behaviour.
A Home Office spokesperson said: "The Government has always been clear that child sexual exploitation is not exclusive to any single culture, community, race or religion, but political or cultural sensitivities must not get in the way of preventing and covering child abuse.
"Offending involving grooming by organised networks is a complex issue and the Government is fully committed to taking the steps necessary to improving our understanding of how this heinous crime can best be prevented."
Commenting on behalf of the Working Group, Sarah Champion MP said: "We welcome the personal involvement of the Home Secretary in ensuring that statutory approaches to confronting this appalling crime are robust, effective and evidence led.
"Having encountered child sexual exploitation in our own constituencies, the Group are determined to ensure that the Government both delivers on its promises to victims and survivors, and does all that it can to understand and prevent gang-related CSE."