Reports of wildlife crime almost double
Wildlife crime reports have nearly doubled in six months, according to the latest figures from Police Scotland.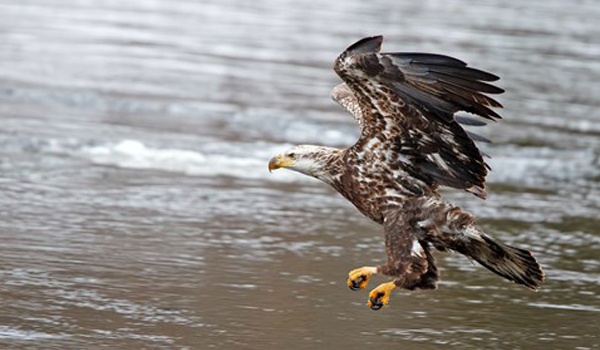 Between April and September, it recorded 203 wildlife crime offences compared to 111 in the same period in 2019/20 – an increase of 82.9 per cent.
Detection rates also increased, rising to 55.2 per cent in 2020 compared to 34.2 per cent in the same six-month period in 2019.
Detective Chief Superintendent Gary Cunningham, Police Scotland's lead for wildlife crime, said: "Scotland's diverse wildlife is one of its greatest assets, yet there are those who seek to destroy it. Wildlife crime has an enormous impact not only on our natural heritage but also on those communities that rely on the employment and tourism it brings.
"Investigating wildlife crime can be demanding and complex, it requires specialist skills. Earlier this year we introduced a new training course to build our capability and to enhance the skills and knowledge of our officers.
"We will continue to invest in tackling wildlife crime and ensuring our officers are trained to the highest level."
Det Chief Supt Cunningham said they were also urging the public to be aware and if they see anything suspicious to report it to them.
The latest figures were released in Police Scotland's Quarterly Performance Report covering April to September 2020/21.
Last month, Police Scotland launched 'Operation Wingspan' – a year-long focus on wildlife crime.
Scotland's wildlife habitats cover vast tracts of land, often in remote areas, where the discovery of a suspected offence can be made days or weeks after the event. Police Scotland says it is seldom immediately apparent whether wildlife has died as the result of criminality.
It added: "We want to ensure that we have officers who are experts in the investigation of the wildlife crime in all of its forms, who are trained to the highest level.
"Tackling wildlife crime is not just about law enforcement, it is about working with partners and the public to raise awareness and to prevent it happening."
Police Scotland says its new, week-long Wildlife Crime Investigators course, which will run twice a year, will build on its current capability, "enhancing the skills and knowledge of our officers in this specialist area of criminal investigation".
The first phase of the operation is a two-month campaign to raise awareness about the illegal trade in endangered species.
Police Scotland says the illegal trade in endangered species typically involves items being sold online, in antique/second hand stores and sometimes as traditional medicines/remedies.