Reporting of forced marriage and FGM could become mandatory
The Home Secretary has launched a public consultation to decide if there should be a statutory reporting duty for forced marriage and female genital mutilation (FGM) and which professions it should apply to.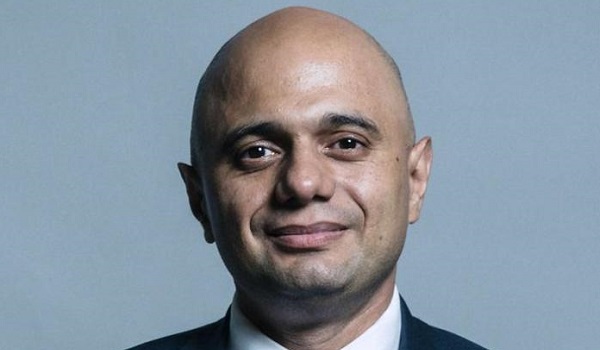 Sajid Javid launched the consultation at the International Conference on Ending Female Genital Mutilation (FGM) and Forced Marriage in London on Thursday (November 15). 
The consultation suggested the professionals most likely to encounter cases of forced marriage are teachers and health and social care professionals and therefore the Government approach is therefore for any duty to apply to teachers and regulated health and social care professionals. 
Mr Javid said: "Governments worldwide have a crucial role to play in bringing an end to what can only be described as medieval practices. 
"These are crimes which in my view are despicable, inhumane and uncivilised. 
"I'm clear that by working together, we can end these appalling crimes and build a safer world for our children, and more specifically, for our daughters." 
The consultation is seeking views on which specific circumstances a case will require reporting, and the sanctions to be imposed to those who fail to comply.  
It also wants to strengthen the existing statutory guidance on forced marriage for professionals. 
The safeguarding of forced marriage victims and coordination of frontline professionals who need to flag up concerns is overseen by the Forced Marriage Unit (FMU), run jointly by the Home Office and Foreign and Commonwealth Office. 
One of the FMU's core functions is to improve the safeguarding skillset of professionals, such as police officers, medical professionals and teachers who come into contact with forced marriage victims as part of their job. 
The FMU offered support in 1,196 forced marriage cases in 2017, as well as issuing over 1,600 forced marriage protection orders. 
The Crown Prosecution Service (CPS) report Violence against Women and Girls 2017-18 published in September this year shows that forced marriage flagged referrals from the police to the CPS increased from 56 cases in 2016/17 to 71 cases in 2017/18, and the number of suspects charged also rose from 36 to 45 over the same period. 
The volume of completed prosecutions also went up, from 44 in 2016/17 to 50 in 2017/18, and conviction rate increased from 32 cases (72.7 per cent) to 37 cases (74 per cent) in the corresponding years. 
Crime, Safeguarding and Vulnerability Minister Victoria Atkins said: "FGM and forced marriage are devastating crimes which can cause severe and lifelong physical, psychological and emotional harm. 
"Everyone should have the opportunity to make the most of their potential, without fear that they may be hurt by those closest to them. 
"I continue to be deeply impressed by the extraordinary level of energy and commitment from everyone working towards eradicating these crimes." 
The consultation runs until January 23, 2019.