Report reveals scale of abuse against adolescents
Police-recorded rates of physical abuse offences against adolescents are four times higher than those against younger children, new analysis has revealed.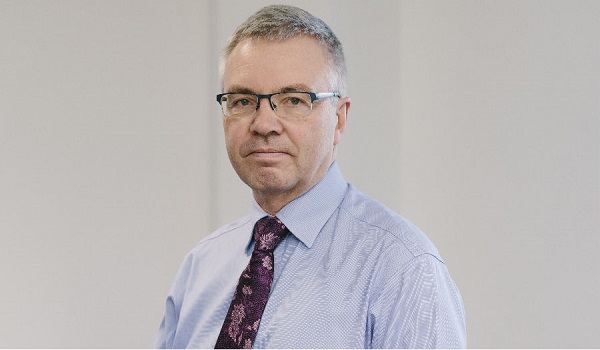 The true scale of abuse against adolescents has been revealed for the first time in a new report by the National Society for the Prevention of Cruelty to Children (NSPCC), which highlights how they have an increased risk of experiencing physical and sexual abuse offences.
The charity's 'How safe are our children? 2020' report, released today (August 25), also notes concerns that lockdown may have put many adolescents at even greater risk of harm.
Across the UK adolescents are twice as likely to be in care, but are less likely to be the subject of a child protection plan or on a child protection register to support them.
Despite the prevalence of serious abuse against older children in crime statistics, studies have shown the ability of adolescents to look after themselves is often overestimated and there can be a tendency for professionals to focus on teenager's difficult behaviour rather than the causes behind it.
There were 99,139 recorded physical abuse offences against children and young people aged 11 to 18 in England in 2018/19.
This is a recorded rate of 197.4 physical abuse offences per 10,000 adolescents, four times the rate of 48.7 per 10,000 children aged under 11.
In Wales, there were 240.1 physical abuse offences recorded per 10,000 11 to 18-year-olds, compared with 70.5 per 10,000 children aged under 11.
The report also reveals that the NSPCC Helpline received an average of 1,066 contacts a month from April to July from adults with concerns that a child or young person was being physically abused – up 53 per cent on the pre-lockdown average.
To counter the huge impact coronavirus has had on children, including adolescents, the NSPCC is calling on governments to move forward with recovery planning and ensure support and services are in place so this generation do not become the lasting victims of coronavirus.
These recovery measures should include government funding and support packages for schools to ensure they are ready to help all children and young people who need it as they return to the classroom – particularly those who may have suffered abuse, neglect or other traumatic experiences during the lockdown.
Support needs to be put in place for teachers to enable them to confidently help children, including training on child development science and how trauma can manifest in behavioural problems or difficulties with their emotions.
In addition, governments need to back multi-agency partnerships between local authorities, NHS and police to work with schools to review support for vulnerable children.
These partnerships must have resources to identify and respond effectively to the risks children and young people may have experienced. They should pay particular attention to pupils who missed education during lockdown, identify those who continue to miss class and put plans in place to address any barriers to attending school.
Peter Wanless, chief executive officer of the NSPCC said: "No one has been left unaffected by the uncertainty we are living through. For adolescents, already navigating perhaps the most challenging period of their lives, the impact is likely to be significant and, in some cases, lasting.
"As pupils return to education we need to be prepared to make sure schools, and teachers, children's social care and other safeguarding partners are ready to support every young person who has suffered during lockdown.
"As part of their recovery and rebuilding planning, government needs to make sure services are in place and ready to help so no child or young person who has suffered is left without support. Young people's lives must not be derailed by the pandemic."
Report author Holly Bentley, the NSPCC's senior information specialist, said: "Abuse and neglect can have as devastating an impact on adolescents and it was with this in mind we set out to identify the scale of abuse suffered by older children.
"Bringing this data together for the first time will give professionals a clearer understanding of the specific needs of adolescents which will be invaluable as they respond to the effects of the pandemic."