Report highlights 'postcode lottery' of policing outcomes
A new National Centre for Policing Excellence – modelled on the successful National Institute for Clinical Excellence (NICE) in health – is needed to end the postcode lottery in policing, according to a new report from the Tony Blair Institute.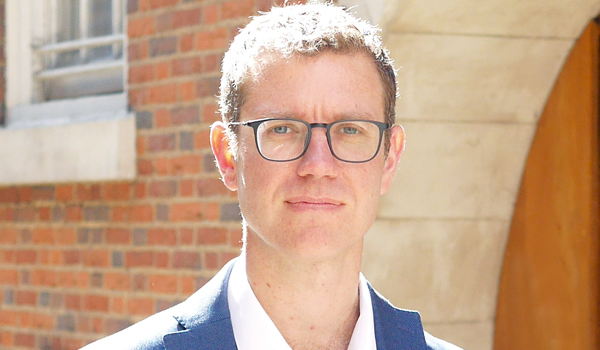 The new report, 'Smarter Policing: Principles for a new approach', is being released ahead of the latest set of crime statistics for England and Wales, which will be published on Thursday (October 15). These are expected to show a continuing trend of steady increases in serious violent crimes, particularly knife crime and homicide.
The report states that at present, chief constables around the country are being given differing steers by police and crime commissioners and the Home Office, leading different approaches and outcomes depending on location.
It says that, faced with growing demand and ever-tighter budgets, the police need an effective method to prioritise finite resources and makes recommendations for a new model of police prioritisation, considered against the backdrop of Covid-19 demands and ongoing funding challenges.
The central proposal is for a new National Centre for Excellence in Policing. Criminal sentences reflect the harm that society sees in each crime so to support the police in securing the best outcomes, a framework would be developed, overseen by the new National Centre, showing police which offences should to be prioritised based on bringing the maximum number of criminals to justice, weighted by the harm they have caused to victims. For example, the model illustrates how prioritising violent crimes would be likely to secure considerably more 'harm points per £1' than prioritising theft.
Adopting this new approach would not only increase transparency of policing decisions for the public, but support police chiefs in making more evidence-based decisions about how to prioritise finite resources.
Lead author Harvey Redgrave said: "With serious violence continuing to rise, policing budgets under pressure and the expansion of the police's role, not least in response to Covid-19, it is inevitable that police chiefs will need to make tough choices about how to prioritise finite resources. Not every offence carries equal harm and the police cannot be expected to respond to every demand. Currently, however, the basis for those choices remains unclear and under-discussed, which hampers police chiefs' ability to make difficult decisions that are seen as legitimate.
"Our new proposal – to establish 'a NICE for policing' – would enable police chiefs to secure better outcomes and help the public better understand why some offences are being prioritised over others."