Report calls for national task force to build public confidence and reduce disproportionality in stop and search
An independent national task force should be set up to bring about "wholesale changes" in the way police in England and Wales use stop and search powers, according to a new report.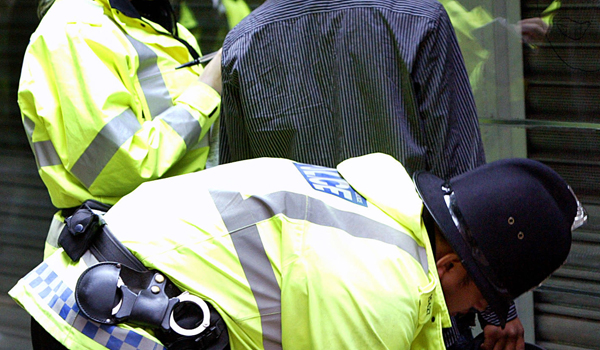 This would help build public confidence in the tactic and reduce disproportionality, says the criminal justice consultancy Crest Advisory.
The Crest report, which is the culmination of a 12-month research project funded by the Hadley Trust, also calls for a system of 'threat levels' to signal when section 60 powers are needed.
Under section 60 police officers can stop and search anyone for a limited period in a designated area without needing 'reasonable grounds' to do so, but the reasons why the measures are put in place are not always clear to the public.
Crest says the Home Office should "pilot and evaluate a threat level-type framework", which would operate in a similar way to that used to flag the risk of a terrorist attack.
"For example, the threat level might be raised where there was an increased likelihood of serious violence following a spate of murders or where intelligence indicated there was probably going to be disorder. In such circumstances, section 60 powers could be authorised," says the report.
Research has found that despite support for the principle of stop and search, there are "deep misgivings" among black adults about the way the powers are used and how they are treated by police. Less than a quarter of black children and teenagers say they trust police to stop and search them fairly.
Neil Basu, the former Metropolitan Police Service assistant commissioner who retired last month, says the report "should be required reading" for every officer.
In his foreword for the report, 'Stop and search: a plan for change', Mr Basu wrote: "This should be required reading for every cop, but especially those senior officers who set policy and standards such as the current National Police Chiefs' Council lead and the College of Policing," he said.
"Policing needs to be done with the community not to the community and that's particularly the case for the non-white community, the black community and the Afro-Caribbean community.
"I suspect I was the only officer of chief constable rank of the last many years to have experienced being stopped and searched as both a child and as an adult, so I can say, without any hesitation, that it's not just the way you do it that counts, it's the fact that you feel you need to do it all.
"Senior colleagues are fixated on the efficacy of stop and search but there's very little evidence for it."
The Crest report says the role of the task force would be to conduct "a rigorous, evidence-based analysis" of the strategic costs and benefits of stop and search, taking into account both the impact on crime and on community confidence.
The task force would then develop a stop-and-search framework with clear, national minimum standards on:
Training, guidance and vetting of frontline officers;
Use of force, to ensure consistency between and within forces;
Communication and engagement with communities, particularly in areas where there is high use of stop and search; and
Addressing disproportionality and racism in the way stop and search is used.
Crest Advisory chief executive Harvey Redgrave said: "In other sectors, for example healthcare, it's been possible to establish evidence-based consensus in contentious areas of policy, such as the National Institute for Clinical Excellence (NICE) determining how finite resources such as medicines and other treatments are allocated to patients.
"A new national framework for the delivery of stop and search in England and Wales can play a similar role in beginning to build a platform for consensus on stop and search."
The report also contains recommendations to:
Re-establish genuine neighbourhood policing and give officers incentives to stay;
Update police training with a focus on the traumatic impact of stop and search;
Make police body-worn footage of searches more available to the public;
Invest in new ways to measure and understand community trust and confidence; and
Strengthen complaints procedures and simplify ways for people to give feedback.
Mr Redgrave added: "Our research shows broad support for the use of stop and search in principle, and yet significant concerns about how the police deliver it in practice.
"The practical and constructive reforms that we have set out in this report would, if implemented, help to reduce those concerns and enable the police to use these powers as communities want – in a more targeted, more accountable, less disproportionate and more transparent way.
"However, stop and search cannot be viewed in isolation and must be seen within a wider context, which acknowledges problems of racism, disproportionality, disadvantage and concerns about policing's failure to get the basics right – investigating crimes properly and supporting victims.
"As a result, any changes to stop and search must sit alongside a more comprehensive programme of police reform."
This is Crest Advisory's third report on stop and search. The first, 'Crime, policing and stop and search: Black perspectives in context', was published on November 8 with the second report, 'Forgotten voices: Policing, stop and search and the perspectives of Black children', published on December 1.