Renewed funding for police and universities to advance evidence-based policing
A partnership between police and universities that provides a "vital framework" to respond to the challenges of policing in the 21st century has received funding for a further three years.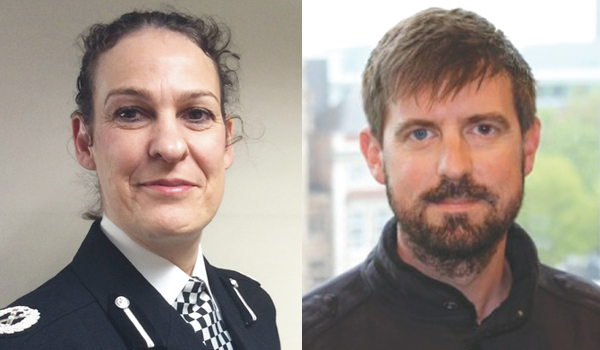 The N8 Policing Research Partnership (N8 PRP) combines police expertise and 'academic rigour' to advance evidence-based policing across the North of England to address new and developing problems.
The N8 PRP has secured funding until September 2024, which it says will enable it to "remain at the vanguard of modern policing by exploring how forces can adapt to societal changes to deliver community safety, prevent crime and protect the vulnerable".
N8 PRP was established in 2013 to foster collaborations that will help address the problems of policing in the 21st century and achieve international excellence in policing research.
It is a platform for collaboration between universities, police forces, police and crime commissioners (PCCs), government and other partners working in policing policy, governance and practice.
Existing police forces and PCCs that are partners in the N8 PRP include Cheshire, Cumbria, Durham, Humberside, Lancashire, Northumbria, Merseyside, Greater Manchester, North Yorkshire, South Yorkshire and West Yorkshire.
They work alongside eight research-intensive universities in the North – Durham, Lancaster, Leeds, Liverpool, Manchester, Newcastle, Sheffield and York.
The N8 PRP is currently led by co-directors Chief Superintendent Ngaire Waine, head of criminal justice at Merseyside Police, and Dr Geoff Pearson, Senior Lecturer in Criminal Law at the University of Manchester.
Chief Supt Waine commented: "Since assuming our roles last year, Dr Geoff Pearson and I have seen at first-hand how crucial the work facilitated by the N8 PRP is, both for police forces and for the communities they serve.
"Thanks to this funding, the N8 PRP will continue to interrogate how evidence-based policing can improve policing responses across all areas of policing, whether that be call centres, technology, community confidence or the many different requirements of policing vulnerability."
Dr Pearson added: "We are currently living at a time of great upheaval for the police. It is therefore more important than ever that rigorous research and collaboration is undertaken by academics and policing colleagues in order to help the police respond to the new and developing challenges.
"The renewed funding for the N8 PRP will enable us to do just that."
Funding for the next three years of the N8 PRP was approved by the N8 Board, which agreed to match the funding already agreed by the 11 partner police forces.
Since its inception, the N8 PRP has served as a vital framework for research collaboration and knowledge exchange between the research, policy and policing communities. The work undertaken by the N8 PRP has focused on how policing, community safety, crime prevention and victim services have all gone through unprecedented changes in recent years.
Over the past year, the N8 PRP has awarded a series of small grants that have allowed universities to work with police forces to examine how the Covid-19 pandemic has impacted various aspects of policing, from disproportionality in fixed penalty notices awarded to ethnic minorities to how domestic violence has been policed during lockdown.