'Remarkable' super recogniser officer honoured
A Police Community Support Officer (PCSO) who has identified more than 1,000 crime suspects over five years has been handed a chief constable's award.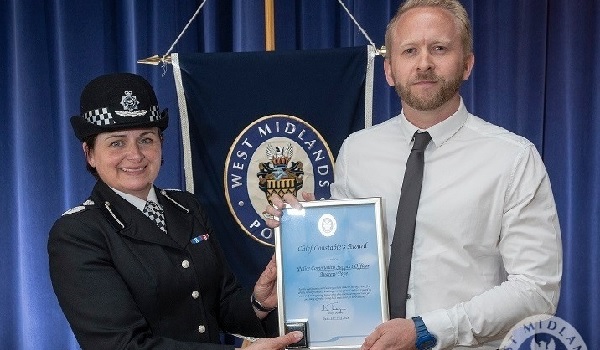 PCSO Andy Pope – also known as the 'memory man' – has established a reputation at West Midlands Police due to his remarkable ability to recognise faces, sometimes years after they were first sought.
The West Midlands Police PCSO is part of the Safer Travel Partnership and his keen eye has seen him spot suspects for offences ranging from robbery, burglary, drug dealing and sexual assault.
Mr Pope, who joined the force in 2012, remembers faces from police briefings and CCTV footage, and managed to spot 1,000 people in his first five years of service on buses, trams, trains and on the streets.
The 40-year-old's special talent has won him a Chief Constable's Award, after he recently became one of the first 20 people in the world to form part of the Super Recognisers Association, which highlights those with facial recognition expertise.
Inspector Rachel Crump, from the Safer Travel Partnership, said: "Andy has a remarkable ability and various departments across the force have benefitted from his razor-sharp memory.
"To recognise more than 1,000 suspects in five years is exceptional and has not only helped to catch criminals but get justice for victims."