Release on licence conditions to include tagging for 100 knife crime prisoners 
London's knife crime offenders will be subject to GPS tagging on release from prison in a pilot scheme to reduce reoffending.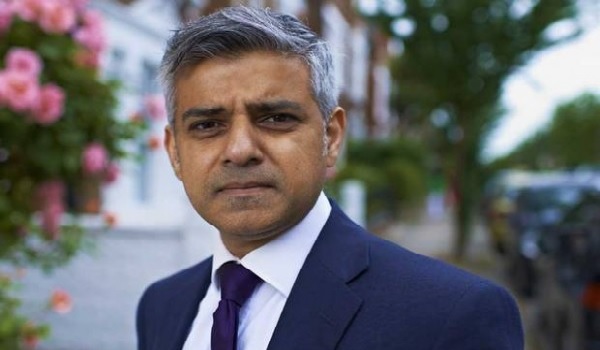 Starting next Monday (February 18), up to 100 offenders who have served a custodial sentence for knife-related crimes – such as knife possession, robbery, wounding, GBH and aggravated burglary – will be tagged with a tracking device as part of their licence conditions. 
The Mayor's Office for Policing and Crime (MOPAC) funded pilot will last for one year and operate in four London boroughs most affected by knife crime – Lewisham, Lambeth, Croydon and Southwark.  
Under the scheme, offenders who are deemed more likely to reoffend will have their movements automatically checked against the location of reported crimes, with significant matches shared with local Metropolitan Police Service officers. 
Mayor of London, Sadiq Khan, announced the new measures ahead of Monday's (February 11) Home Office Serious Violence Taskforce meeting. 
Mr Khan, said: "Violent crime in London is unacceptably high, and the Metropolitan Police Commissioner and I are doing everything in our power to crack down on violence and knife crime. The causes of violent crime are extremely complex and involve deep-seated problems – such as poverty, inequality, social alienation and a lack of opportunities for young people – that enforcement alone won't solve and have been made much worse by huge Government cuts to the police and preventative services. 
"In London, we are leading the way on pioneering enforcement work to tackle violent crime. The Met Police have confirmed that we are starting to see the results of that work, with a reduction in the number of knife injuries in under 25-year-olds during 2018. This innovative pilot will build on the good work of the City Hall funded Violent Crime Taskforce by helping offenders integrate back into society and reducing the risk of reoffending, as well as giving the police the information they need to thoroughly investigate reported crimes." 
Carina Heckroodt, Head of London Extremism, Gangs and Organised Crime Unit in the National Probation Service (London Division) said: "This new pilot is a significant step forward in harnessing new technology to strengthen the supervision of offenders, particularly those who are at risk of being drawn in to a gang environment and other criminal networks. These tags will provide a constant physical reminder of an offender's licence conditions, encouraging them to comply with their restrictions and deterring them from further offending and protect victims." 
To be eligible for the trial, an offender must be aged over 18, being released from a London prison into one of the pilot boroughs and being released to accommodation where it will be possible to charge the GPS device using the equipment provided. 
GPS monitoring has been piloted by MOPAC as part of a community sentence for persistent offenders since March 2017. This pilot was extended to knife crime offenders from October 2018.  
Alice Burrows, a probation officer from London Community Rehabilitation Company, who has worked extensively with GPS as part of MOPAC's current pilot, said: "I have found GPS tagging hugely beneficial, not only for the police and probation services, but more importantly it does act as a deterrent to offending. One of my service users regularly comments on the fact that having the tag on has deterred him from offending because it makes him think twice about his actions. It is also a good use of technology that can help the police quickly rule a person out of inquiries because of access to location data."