Reforms needed to plug 'significant gaps' in law on intimate image abuse
The Law Commission wants to see existing laws on taking and sharing intimate images without consent expanded to include 'downblousing' and so-called 'deepfakes'.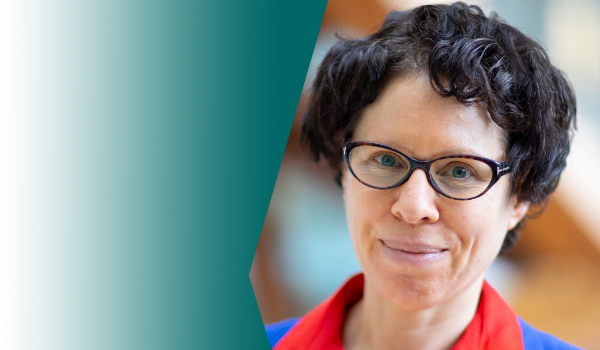 It says the law has not kept up with this type of behaviour, resulting in "significant gaps" that have left victims unprotected.
A consultation launched by the Law Commission today (February 26) outlines a number of proposals to ensure that victims are adequately protected from a range of behaviours related to non-consensual taking and sharing of intimate images.
These include criminalising threats to share intimate images (including other forms of 'sextortion') and automatic lifetime anonymity for all victims of intimate image abuse.
A new framework of offences better focused on this form of criminal conduct and the harm it causes is also proposed.
Professor Penney Lewis, Criminal Law Commissioner at the Law Commission, said: "For victims, having their intimate images taken or shared without consent can be an incredibly damaging and humiliating experience. However, the law does not adequately protect victims from this behaviour and reform is clearly needed.
"Our proposals would reform the existing law and ensure that victims are given the protection they need."
The Law Commission says the non-consensual taking and sharing of intimate images can have a significant and long-lasting impact on victims.
It says there is "inconsistency" over what type of intimate images are covered by law. For example, upskirting is currently a criminal offence but downblousing – taking an image, usually from above, down a female's top – is not. Sharing an altered image – including 'sexualised photoshopping' and deepfakes, where the victim's face is added to a pornographic image – is also not covered.
The consultation highlights that not all motivations for non-consensually taking or sharing an image are covered by current laws.
"While motivations such as sexual gratification and causing distress are covered (although not consistently), other motivations such as sharing the images as a joke or to coerce an individual are not covered at all," it says.
"Threats to share are not adequately covered, especially when a threat was made to humiliate, coerce, control or distress an individual."
Julia Mulligan, the Association of Police and Crime Commissioners victims' co-lead and the North Yorkshire police, fire and crime commissioner, said: "The Law Commission's recommendation to extend anonymity to all victims of intimate image abuse, including so-called revenge porn, is absolutely the right one. I welcome their report, not just for this conclusion but for all their attempts to future-proof laws so they reflect the way technology is changing our world.
"In 2015, I launched the 'No More Naming' campaign to protect the identities of those who have had their most private moments shared online – 16,000 people signed our petition and victims shared their stories with us to try and make sure others didn't have to go through what they had. The Commission's conclusions are down to their bravery and commitment.
"Changing the law will mean the system no longer causes pain and distress to those who it should be protecting. It will support victims not stigmatise them, is long overdue and now needs to happen as soon as possible."
Gina Martin, the campaigner whose efforts led to the criminalisation of upskirting, said: "During my time campaigning and lobbying for upskirting to be criminalised, I spent a significant amount of time with victims of intimate image abuse. Like me, they felt that their experience either wasn't understood, captured adequately in law or taken as seriously as it should be by the authorities. This shows a huge gap in our efforts to protect people.
"I support the Law Commission's approach to improving protections for victims of this abuse and encourage everyone to respond to this important consultation paper."
The Law Commission says its proposed framework of offences would provide a more unified and structured approach, providing victims with better protection and ensuring that appropriate orders are available to the courts when dealing with these offences.
The new framework covers four offences that would cover "a broader range of behaviours and motivations":
A 'base' offence, which prohibits the taking or sharing of an intimate image of a depicted person where they do not consent and there is no reasonable belief in consent by the perpetrator;
An additional more serious offence of taking or sharing an intimate image without the consent of the depicted person, with the intention to humiliate, alarm or distress the victim;
A further additional serious offence of taking or sharing an intimate image, without the consent of the depicted person and the perpetrator having no reasonable belief in consent, for the purpose of either their own or someone else's sexual gratification; and
An offence of threatening to share an intimate image where the threat is either intended to cause the depicted person to fear that the image will be shared or the perpetrator is reckless as to whether the depicted person will fear the threat will be carried out.
Recording or streaming rapes or sexual assaults would also be criminalised under the proposals.
"This framework would remove the need to prove an intent to cause distress in order to prosecute cases. We have heard from many victims that requiring proof of a specific motive has led to no prosecution taking place," said the Law Commission.
The Law Commission is now consulting on these proposals and wants to hear from a range of stakeholders including victims, experts and lawyers. The consultation period will close on May 27, 2021, following which, the Law Commission will use the responses to help develop final recommendations for reform.