Reforms 'have taken their toll' say former senior officers 
Eight of the most senior police officers from the last quarter century of UK policing have come together to warn the next Prime Minister of "perilously low expectations of the police today" following funding cuts and curbs to powers.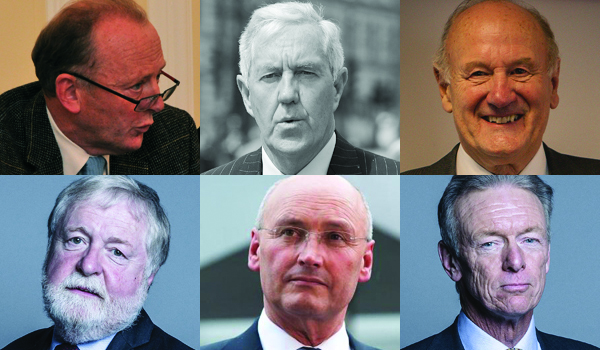 In a letter to The Times newspaper, five former Metropolitan Police Service (MPS) commissioners and other former senior officers issued an unprecedented attack on government reforms of the past few years and called for a Royal Commission on policing. 
The former officers claim the police service "has had its resources drained to dangerously low levels" and the next Prime Minister faces the task of restoring confidence in the police.  
"The reduction of police and support staff by more than 30,000, the virtual destruction of neighbourhood policing and the inadvisable undermining of lawful police powers such as stop and search have taken their toll," they wrote. 
"Common sense suggests that these factors have contributed to the feeling of lawlessness generated by knife murders and 'County Lines' drugs." 
The intervention comes a day after Her Majesty's Chief Inspector of Constabulary (HMCIC) called for a debate on what resources should be allocated to policing based on the level of serious harm the public is willing to tolerate. 
The letter was signed by Lord Condon, Lord Stevens, Lord Blair, Sir Paul Stephenson and Lord Hogan-Howe, MPS commissioners from 1993 to 2017. Other signatories are: Sir Keith Povey, HMCIC 2002-05;  Sir Hugh Orde, president, Association of Chief Police Officers 2009-16;  Sir Mark Rowley, assistant commissioner MPS specialist operations 2011/18. 
They added: "It is the first duty of any government to protect its citizens from harm. The responses to terrorism, cybercrime and the restoration of police resources and confidence cannot be provided by a fragmented system comprising more than 40 territorial police forces. 
"If ever there were a time for a Royal Commission on British policing, it is now."