Reform harming frontline morale
Police Scotland's reform projects have damaged officers' morale and are negatively affecting community engagement, a report has found.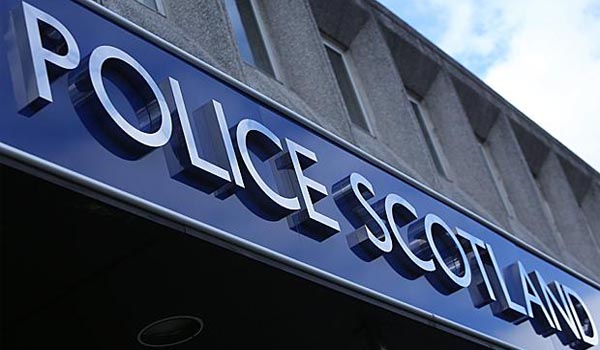 Police Scotland's reform projects have damaged officers' morale and are negatively affecting community engagement, a report has found. Frontline officers told the Scottish Institute for Policing Research (SIPR) that organisational pressures resulting from recent changes have "hampered" community policing efforts. Changes to specialist support units and cuts to civilian staff have also left response and engagement resources stretched over increasingly larger areas. Respondents claimed these issues have contributed to poor morale and rising sickness levels, and may have prompted more experienced officers to leave the service. The public also reported a declining visible police presence in their local areas, and claimed the closure of police stations has put up barriers between them and the service. The Scottish Police Authority (SPA) said the creation of a single service for Scotland has led to policing "absorbing financial pressures". A spokesperson said: "That pressure has also placed an acknowledged strain at times on our workforce. Further transformation to enhance operational capacity and organisational sustainability is required. "The SPA has set clear expectations that engaging and supporting a trained, equipped and motivated workforce needs to be a central element in the implementation plan for that strategy, which is due to be considered for approval by the SPA in September." Police Scotland has embarked on a number of reform projects to meet a £1.1 billion savings target by 2026. A 'year one evaluation' of the force's reform, published last year, found good progress was being made towards these targets but identified evidence gaps around how officers are being affected. The SIPR found new policies for accessing resources through the Operational Support Division have improved access to specialist support across Scotland. However, some local officers reported that the new processes were overly bureaucratic. They also raised concerns about competition for limited resources and claimed the centralisation of specialist support teams may hinder opportunities to learn new skills. The redeployment of officers to specialist teams has also led to shortages in frontline teams, according to the SIPR. Community officers claimed they are now struggling to spend as much time interacting with the public as they are becoming more focused on response and enforcement. These concerns were underlined by local councillors, who said police attendance at local meetings has diminished. Officers also reported that they often cannot find the time to work effectively with partner agencies due to financial cutbacks and increased workloads. The SIPR said these issues are "contributing to low levels of morale" among local officers, and the perception that policing is no longer a career for life. Deputy Chief Constable Iain Livingstone said: "Police Scotland has continued to evolve and, as the report recognises, has already begun to address the issues raised in this report through the long-term strategy, Policing 2026. "We remain committed to listening and working with all communities to improve the delivery of local policing across Scotland."