Recruitment progress does not address 'real problem' in prisons
Inexperienced recruits and rising inmate numbers highlight a blind spot in government plans for prison reform, according to campaigners.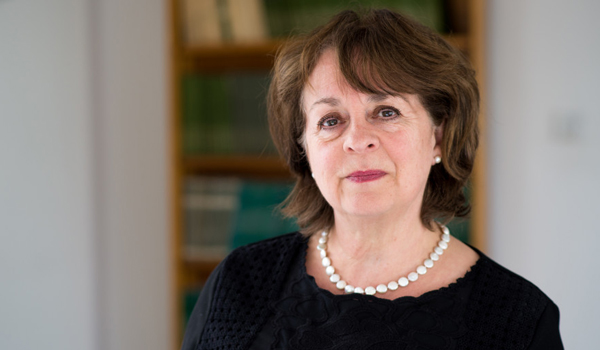 Inexperienced recruits and rising inmate numbers highlight a blind spot in government plans for prison reform, according to campaigners. The Government announced prison officer numbers are up 665 on figures from June 2016, claiming it is "on track" to meet its goal of a 2,500 increase in staffing by 2019. However, nearly 3,000 new prison officers were recruited over the period to fill gaps left by officers retiring and taking other careers. Charities have now claimed the high staff turnover rate and significant overcrowding mean the real problems in UK jails are not being addressed. Frances Crook, chief executive officer of the Howard League for Penal Reform, told Police Professional: "Ever since (former Justice Secretary) Chris Grayling cut 40 per cent of prison staff, they've been desperately trying to re-recruit. "The trouble is that a lot of new people don't stay, but for those who do it takes many years to learn to become a prison officer. It's a profession as well as a vocation – in exactly the same way as becoming a police officer – and it's not something you can learn in a few weeks. "I welcome the fact it seems slowly and finally to be going in the right direction, but it is still very worrying. The real problem remains that there are too many prisoners. "If you did them both at the same time – reduced the number of inmates and increased the number of staff – you would have safe prisons." Approximately 18,090 prison officers were working across England and Wales when the Government announced its recruitment drive last November to address rising violence behind bars. If successful, the programme should see numbers return to around 20,600 by the end of 2018. This rate would still be far below the 25,000 staff working in 2010. Figures published on Thursday (August 17) revealed there were 18,755 prison officers in post at the end of June, a four per cent increase on the year before. This followed a major campaign that saw the number of new officers taken in more than double in the first few months of 2017. A total of 2,930 staff were recruited in 2016/17 but many of these were posts made vacant by other officers leaving the service. More than 27 per cent of prison officers now have less than three years' service, up form 24 per cent in March. Less than six in ten have served for ten years or more. However, a further 738 candidates have already been offered positions as prison staff and have been booked onto future training programmes. More than 600 people have also applied for 40 prison officer places through the Unlocked Graduates recruitment programme. The scheme, launched in January, allows applicants to work alongside experienced prison staff while completing a Master's Degree. Justice Secretary David Lidington said he was delighted to welcome the new recruits, adding: "It is encouraging to see that we are on track to meet our target of an additional 2,500 new prison officers by December 2018, with the numbers joining the service still rising. "Boosting the frontline is critical to achieving safety regimes and I am committed to building on these figures." Mark Day, head of policy and communications at the Prison Reform Trust, said: "While the increase in prison officers is welcome, the Government is not even half way to meeting its target of an additional 2,500 prison officers by the end of 2018. "The numbers recruited has to be balanced against the high numbers of experienced officers leaving the service. The drop in operational staff will also place additional pressure on front line officers, and limit the time available to them to engage with prisoners on the wing. "These figures point to a blind spot in the Government's plan for prison reform. "It is only by reducing the numbers sentenced to custody that the Government can begin to tackle the chronic levels of overcrowding and get a grip on declining safety and standards. It cannot recruit or build its way out of a crisis."