Recorded hate crimes exceed 100,000 for first time
The number of hate crimes recorded by police in England and Wales has more than doubled in the past six years, new government statistics have revealed.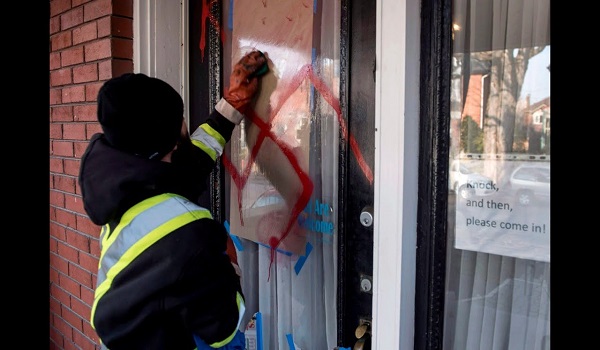 Data published by the Home Office on Tuesday (October 15) showed that 103,379 hate crimes were documented in 2018/19, up from 42,255 in 2012/13. The latest figures also represent a ten per cent increase compared to the year before.
Of the hate crimes recorded in 2018/19, more than three-quarters (76 per cent) were related to race. There has also been a surge in the number of attacks on transgender people.
Religious hate crimes increased by three per cent (to 8,566 offences), sexual orientation hate crimes increased 25 per cent (to 14,491), disability hate crimes by 14 per cent (to 8,256) and transgender identity hate crimes by 37 per cent (to 2,333).
Around 12 per cent of hate crime offences in 2018/19 were estimated to have involved more than one motivating factor, the majority of these were hate crimes related to both race and religion.
Over half (54 per cent) of the hate crimes recorded by the police were for public order offences and a further third (36 per cent) were for violence against the person offences.
Five per cent were recorded as criminal damage and arson offences.
The result of the EU Referendum is cited among contributory factors behind the rise as it is believed to have emboldened and validated individuals already inclined towards racial hate to act.
The increase has also been attributed to improved recording of crime, a greater awareness of hate crime and an improved willingness of victims to come forward.
"While increases in hate crime over the last five years have been mainly driven by improvements in crime recording by the police, there has been spikes in hate crime following certain events such as the EU Referendum and the terrorist attacks in 2017," the Home Office report said.