Recorded crime at 'historically low levels'
An "expert group" has been formed to identify steps to protect young people following a sharp rise in sexual crimes despite an overall decrease in recorded crimes.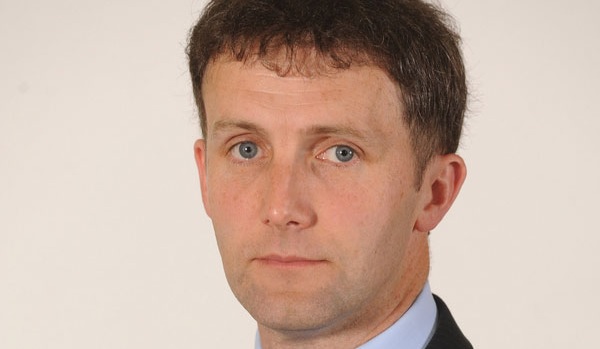 An "expert group" has been formed to identify steps to protect young people following a sharp rise in sexual crimes despite an overall decrease in recorded crimes. Crimes of dishonesty, fire-raising, vandalism etc. and other crimes were all down from 2015/16, however, non-sexual crime of violence and sexual crimes rose by six per cent and five per cent respectively. Miscellaneous offences are also down by 11 per cent and motor vehicle offences are down by 19 per cent. Overall recorded crime in Scotland has fallen by three per cent in the last year, and it is now at its lowest level since 1974. The total number of recorded crimes has been on a continuous downward trend since 2006/07, falling by 43 per cent. Justice Secretary Michael Matheson said the "historically low levels" of crime are "encouraging". Since 2007/08, most types of crime have fallen, including non-sexual crimes of violence, crimes of dishonesty and fire-raising, vandalism etc. However, sexual crimes have increased by 65 per cent in the nine-year period – the highest level seen since 1971. The crime of "communicating indecently" has increased from 605 to 1,166 since 2013/14, and "causing to view sexual activity or images" has risen from 229 to 1,030 over the same period. New research commissioned by Mr Matheson suggests around half of the rise in all recorded sexual crimes between 2013/14 and 2016/17 has been due to a growth in sexual cyber crime. The findings also indicated that the average age of both perpetrators and victims is significantly lower if the internet is used to commit such offences. Mr Matheson said despite an encouraging continued fall in recorded crime, there still needs to be a focus on where crimes continue to happen, and where best to strengthen the collective efforts of policing, public services and communities. He added: "The sexual crimes research makes clear that more work is required to understand why particularly young males are behaving in this way and to prevent sexual offending, building on the recent education summit held by the Solicitor General. "While we have taken considerable steps in this area, such as our recent 'intimate images' campaign, the national action plan on internet safety and our 'Equally Safe' strategy, I am bringing together an expert group to identify further steps needed to better-tackle and ultimately prevent such offending. "Through our strong and sustained focus on prevention, violent crime is now almost half the level it was a decade ago. However, I'm determined to build on this, ensuring further progress in future years. "That's why I have asked for more detailed analysis into how violence, and the factors behind it, are changing and what is needed to secure further reductions in violence in future, with fewer victims and still safer communities." Solicitor General Alison Di Rollo said: "Too many children and young people are coming into contact with our justice system as a result of sexual offending, and we know that technology has an increasingly significant part to play. "I convened the education summit last month to emphasise the need to protect our young people by educating them about their rights and responsibilities under the criminal law. "I am delighted that this new expert group will now build on the success of the summit, and acting on the key messages we heard, identify and take the next steps to inform and protect our young people. COPFS will provide our experience and expertise to the group and together better tackle and prevent sexual offending among young people."