Record low proportion of cases taken to court as fewer suspects identified
The proportion of crime suspects taken to court has fallen to another record low.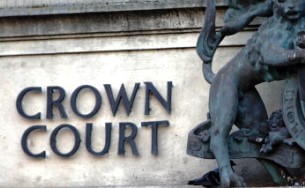 According to Home Office figures, the number of crimes in England and Wales resulting in a charge or summons dropped to seven per cent in the 12 months to March.
This meant suspects were charged or ordered to be in court on 350,863 occasions last year. This is 33,460 fewer than the previous 12 months when there were 384,323.
The figure has steadily declined from 15.15 per cent in the year to March 2015.
The most common reason for a case being closed continued to be due to no suspect being identified, the report said. This happened in more than 2.1 million cases (43.1 per cent).
In nearly a quarter of cases (more than 1.2 million), the victim did not support further action. This has continued to rise to the highest level on record, compared with 8.7 per cent in March 2015.
The lowest charging rate was for rape, with just 1.4 per cent of 55,130 offences recorded by police in the year to March leading to prosecution. In these cases, two in five (41 per cent) were closed because the victim did not support further police action against a suspect, the report said.
Earlier this week, an annual report from Dame Vera Baird, the Victims' Commissioner for England and Wales, warned that the country was in effect witnessing "the de-criminalisation of rape".
She added: "In doing so, we are failing to give justice to thousands of complainants. In some cases, we are enabling persistent predatory sex offenders to go on to reoffend in the knowledge that they are highly unlikely to be held to account. This is likely to mean we are creating more victims as a result of our failure to act."
The news comes as it was decided the use of controversial 'digital strip search' forms that allowed officers to examine the mobile phones of rape victims should be scrapped by England and Wales police forces.
The practice – which gave officers access to messages, photographs, emails and social media accounts – was rolled out by the National Police Chiefs' Council last year in a bid to standardise procedures across all forces as part of a response to the disclosure scandal.
A string of defendants, including student Liam Allan, then 22, had charges of rape and serious sexual assault against them dropped when critical material emerged as they went on trial.
But the consent forms were heavily criticised when it emerged that victims of crimes, including rape, were told that refusing to allow investigators access to their data could mean prosecutions were halted.