Record low number of offenders being brought to justice as recorded crime on the rise
Fewer crimes are being officially resolved as the number of police-recorded offences in England and Wales rose more than ten per cent last year, new figures reveal.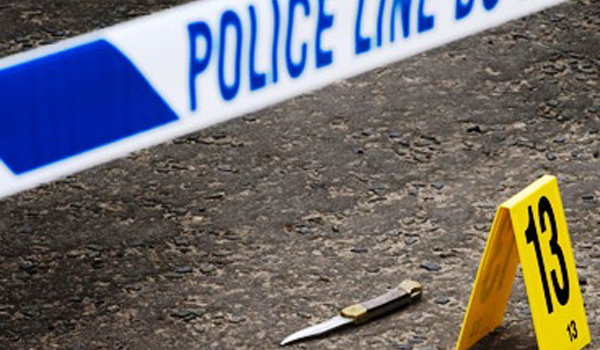 Just nine per cent of offenders were charged or summonsed last year, down from 11 per cent in 2016/17, according to Home Office data.
The announcement marks the lowest detection rate since a new system was introduced in 2015, when the rate was 15 per cent.
Meanwhile, Office for National Statistics (ONS) figures show police-recorded crime rose 11 per cent last year as knife crime spiked to the highest level since records began.
The homicide rate also increased by 12 per cent to the highest level in ten years, ending a long-term decline.
Shadow Policing Minister Louise Haigh described the drop in 'successful outcomes' as "absolutely appalling".
Matthew Scott, performance lead for the Association of Police and Crime Commissioners, said: "There has been a lot of attention in recent weeks on the numbers of recorded crimes going 'unsolved'.
"However, it is important to acknowledge that police help victims in a number of ways, including through safeguarding, and much of the vital support given to victims is delivered through local charities which are funded by their PCC. This is not always taken into account through these statistics."
The ONS data, published on Thursday (July 19), reveals forces recorded 5.5 million offences in the year to March 31, 11 per cent more than in the previous 12 months.
Almost half of these crimes were closed with no suspect identified, a similar proportion to 2016/17.
Forces are now recording more incidents as crimes due to stricter adherence to the National Crime Recording Standards, mainly in response to critical inspections of their compliance.
The data shows they were far more likely to find suspects in high-harm offences such as rapes, while high-volume crimes such as theft had a 75 per cent non-detection rate.
However, the Crime Survey for England and Wales, usually viewed as the most accurate indicator of crime patterns, shows that people's experiences of offending dropped by four per cent.
Just two in ten people reported experiencing a crime last year.
Meanwhile, the proportion of offences resulting in a charge or summons fell two percentage points, equivalent to an annual reduction of 41,215.
Successfully resolved cases have fallen every year since the introduction of the Outcomes framework in the year ending March 2015.
Meanwhile, the proportion of cases leading to evidential difficulties rose from 26 per cent to 29 per cent, which the Home Office claimed may be due to improved crime recording processes and the rising volume of digital evidence forces are asked to examine.
A total of 40,147 knife offences were recorded between April 2017 and the end of March.
Hospital admissions for knife victims rose 14 per cent over the same period, with more than 4,600 people requiring treatment in England alone.
The ONS data also show 701 homicides were recorded over the period, the highest level for ten years, while the number of firearms offences increased by two per cent and robberies rose by nearly a third.
These offences are mostly clustered in London and other major metropolitan areas.
The Police Federation of England and Wales (PFEW) claimed the knife crime rise is "shocking, but not surprising".
PFEW Vice-Chair Ché Donald said: "These new figures are proof, as if we even needed it, that policing in the UK is on the critical list.
"Not only has knife crime gone through the roof, but murders are also escalating. Last year there were 701 murders – that's more than the number of troops who have died in the entire Afghan conflict since 2001 (456)."
The ONS claimed the figures show that crime appears to be stabilising.
Caroline Youell, from the ONS, said: "Most people don't experience crime. Today's figures show a fairly stable picture in England and Wales for most crime types.
"It is too early to say if this is a change to the long-term declining trend.
"There have been increases in some lower-volume 'high-harm' offences such as homicide and knife crime, consistent with rises over the past three years. However, the latest rise in gun crime is much smaller than previously seen."