Reconvictions at 21-year low
The reconviction rate for offenders in Scotland has fallen to its lowest level since comparable records began.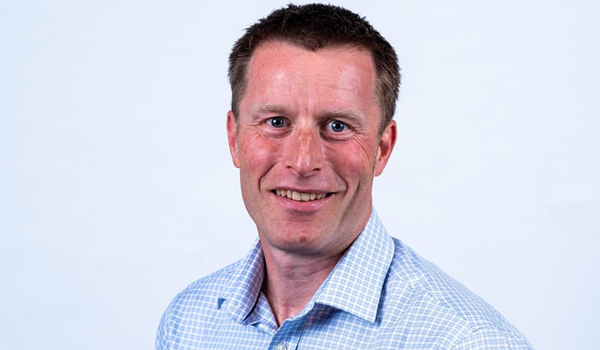 Published today (October 6) by Scotland's Chief Statistician, official statistics for the 2017/18 offender cohort show the percentage of offenders who were reconvicted fell to a 21-year low of 26.3 per cent – down from 27.3 per cent in 2016/17.
Scottish Justice Secretary Humza Yousaf said the figures continue the general downwards trend over the past decade and show that rehabilitation was proving successful in reducing re-offending.
The average number of reconvictions – a measure of how often offenders are reconvicted – also fell over the same period from 0.48 to 0.46, a reduction of four per cent.
Offenders who committed a crime of dishonesty had the highest reconviction rate, compared with offenders who committed another type of crime. Offenders who committed a sexual crime had the lowest reconviction rate.
The statistics also show that offenders given a short custodial sentence of one year or less were reconvicted nearly twice as often as those given a Community Payback Order (CPO).
Mr Yousaf said: "I welcome these statistics that show our evidence-based approach to rehabilitation, both in communities and custody, is working with reconviction levels at a 21-year low.
"We know that community sentences are more effective than short custodial sentences and these figures are testament to that – and underline why we were correct to extend the statutory presumption against short prison sentences.
"We are expanding the availability of effective community interventions, including more than £117 million investment in community justice services, an increase of more than £6.5 million compared to last year.
"This includes approximately £11.6 million investment in third sector organisations working to reduce reoffending to fund specialist services including employment training and early intervention.
"By investing in rehabilitation to help people turn their lives around and reduce reoffending we are helping to keep crime down and communities safe."
Karyn McCluskey, Community Justice Scotland chief executive, said community justice allows people who commit a crime to pay back to the community they harmed while addressing any underlying causes of crime, such as addiction, homelessness and mental health issues.
She added: "These figures demonstrate clearly the link between sentences served in the community and the prevention of reoffending. This shows that community justice can, and does, change the pattern of people offending and can make Scotland safer.
"While I welcome the progression indicated by these latest statistics, we cannot be complacent. We must follow the evidence of what works and invest in recovery, addiction services and address trauma which will have greater impact on reducing offending and cost less than utilising short-term incarceration."
The latest figures show that over the longer-term, in the decade between 2008/09 and 2017/18, the reconviction rate decreased by 5.2 percentage points from 31.5 per cent to 26.3 per cent. In the same period, the average number of reconvictions per offender decreased by 23 per cent from 0.60 to 0.46.
Males were reconvicted more often, on average, than females. In 2017/18, the average number of reconvictions per offender for males was 0.47 – 12 per cent higher than for females. While both measures of reconvictions for males and females were lower than the previous year, they increased slightly for females aged under 21 and over 40.
Chief Statistician Roger Halliday said the type of crime committed was one of a range of factors associated with the likelihood of being reconvicted, including the sentence received, offending history and characteristics of individual offenders.
For the first time, reconvictions for index crimes with the new statutory domestic abuse aggravation are published in the latest figures. In 2017/18, seven per cent were reconvicted for a further crime with a domestic abuse aggravation. The statutory domestic abuse aggravation was created by the Abusive Behaviour and Sexual Harm (Scotland) Act 2016 and came into effect on the April 24, 2017, for crimes that took place on or after this date.
The reconviction rate for custodial sentences was 41 per cent in 2017/18, a fall of 1.4 percentage points from 42.4 per cent in 2016/17. The average number of reconvictions for custodial sentences fell by six per cent in the same period.
The reconviction rate for CPOs, the most commonly used community sentence, was 29.1 per cent in 2017/18, down from 31.3 per cent 2016/17. The average number of reconvictions per offender for CPOs was 0.51 in 2017/18 – a nine per cent decrease from 2016/17.
Almost 18 per cent of those given a non-court disposal by the police in 2017/18 (such as a warning or fine), and 14.4 per cent of individuals given a non-court disposal by the Crown Office and Procurator Fiscal Service, received another non-court disposal within a year.