Real-time video to an app aids emergency response
Real-time video streamed from drones to a smartphone app is set to "accelerate the coordination and precision" of emergency response.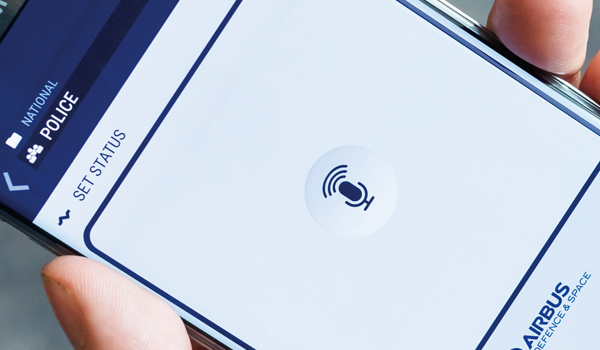 Airbus used the recent Technos Days Valabre annual technology event in France to demonstrate how videos and aerial pictures from a drone can be integrated into its secure multi-media collaboration app Tactilon Agnet.  
Developed by Secure Land Communications, a business unit of Airbus, Tactilon Agnet is a professional app for smart devices. It enables secure communication with other professional users, as well as with the control room. 
Airbus says using Tactilon Agnet for group communication takes full advantage of smartphone capabilities in a secure and controlled way. This means that the people vital to an operation can be connected easily and securely, even when they are using different devices and technologies in a hybrid environment. 
The demonstration scenario was built around the search for a missing person. A drone transmits an aerial video stream in real-time and while wearing special glasses displaying the video, a first responder can detect the lost person. 
"When firefighters, for example, need highly-reliable and flexible communication channels for difficult missions, Tactilon Agnet can be the right answer," said Airbus. 
"Commanders can quickly equip a team of police officers, paramedics, soldiers, volunteers and firefighters with the application. On missions, Tactilon Agnet can be used on various kinds of devices and it sends out information from different sources, such as unmanned aerial vehicles or others. This helps to accelerate the coordination and precision of rescue missions destined to save lives."