Reach for the cloud
A new report on public safety innovation is calling for a multi-disciplinary working group to drive cross-agency adoption and help realise the 'phenomenal benefits' of new technologies.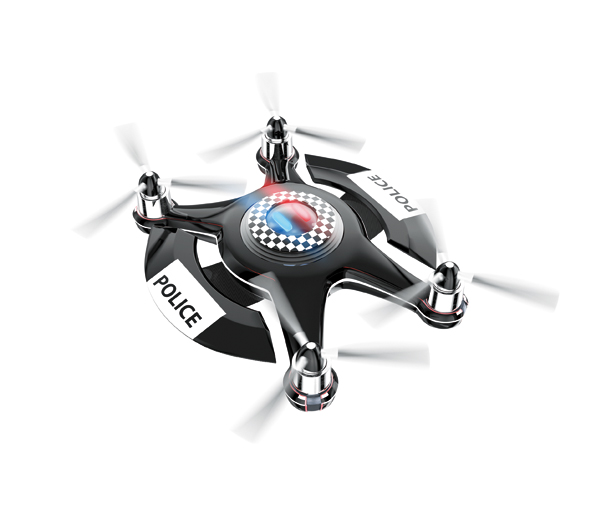 New technologies, including drones, telemetry, mobile apps and cloud computing, will change the face of the emergency services in the UK by 2020, according to a landmark report by public safety communications provider Airwave.
Airwave's chief technology officer Euros Evans said these technological advances were critical to the future of the emergency services.
"But our ability to apply, integrate and properly exploit these new technologies is even more crucial, especially at a time when budgets are decreasing and the risk to public safety is increasing," he said.
Airwave's Blue Light Futures report says many of the technologies that have the potential to transform the emergency services already exist, but are either not being used to their full potential or need to evolve to provide significant benefits. For example, police forces are already switching from paper notepads to mobile apps to cut the time it takes to record an incident, improve accuracy and give remote access to police files at the scene.
But the report says individual pioneering examples such as this are just the start: "If the possibilities they represent can be more fully evolved, exploited and implemented over the next five to ten years, the emergency services will be able to run a more efficient and effective service that will protect even more lives. An advanced communications network with growing data capabilities would enable services to make the most of these developments and integrate them into their day-to-day operations."
Police Market Report, the respected monthly subscriber-only bulletin that specialises in police ICT, believes police investment in technology will reach unprecedented levels this financial year as forces plough ahead with business transformation.
It estimates that a record £492 million will be spent on technology – set against a five per cent year-on-year fall in overall spending – with mobile working and joint control rooms featuring strongly, together with data storage, which is being partly driven by the growth in digital content from body-worn video (BWV) cameras.
However, Airwave warns that government, public services and industry will need to overcome a number of challenges to realise the potential of data-reliant technologies.
"From paperless policing to telemetry and even drones, innovation has the potential to revolutionise the blue light services, improving efficiency, boosting public safety and saving taxpayers millions," explained Mr Evans.
"The key challenge now is for government departments, public safety professionals and industry to come together and do the heavy lifting needed for these technologies to bear fruit.
"We recommend the formation of a multi-disciplinary working group, comprising government agencies, public safety professionals and the technology industry. This group should ensure that we have the data systems, security controls and risk management plans in place so that we can realise the phenomenal benefits of new technologies.
"This same group should also, as a matter of urgency, agree clear guidelines and regulations for how public data should be shared and under what circumstances. The public must be fully educated and aware of the choices they can make about how they share their data and who might access it."
A number of new technologies have already been rolled out by public safety professionals over the past five years, from trials of BWV cameras across many police forces to the West Midlands Fire Service's trial of its '999eye' live-streaming app for the public to report fires.
Kirk Arthur, director of Microsoft Worldwide Public Safety and Justice, and with more than 18 years' experience as a federal and municipal law enforcement official in the US, believes technology "can be a powerful tool that transforms the way law enforcement, emergency management and judicial organisations approach their work".
"In a nutshell, technology can help public safety and justice organisations operate far more efficiently and effectively than most do today," he explain