Rashan Charles inquest: 'Justified' restraint death accidental
The death of a 20-year-old who was restrained by a police officer after swallowing drugs was accidental, an inquest has concluded.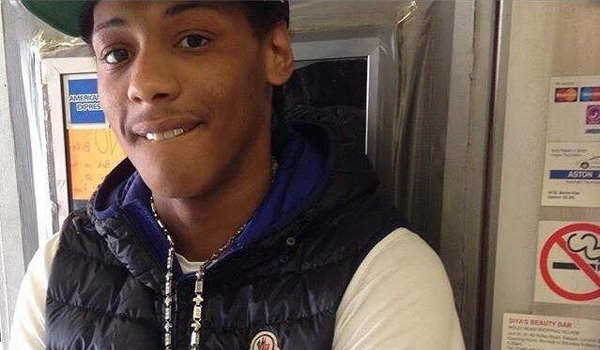 Rashan Charles died in hospital on July 22 last year after he was chased into a shop in Dalston, east London.
CCTV footage showed an officer forcing him to the ground and attempting to remove a small package from his throat.
It was later revealed that the bag, which was taken from Mr Charles's mouth by paramedics, contained a mixture of caffeine and paracetamol.
The father-of-one's death sparked both peaceful and violent protests across London, with threats being made to officers.
During the inquest on Wednesday (June 20), Coroner Mary Hassell read a narrative verdict, which said Mr Charles died of a cardiac arrest and an obstructed airway during the restraint.
The jury also said the Metropolitan Police Service (MPS) officer – referred to in court as BX47 – was justified in the use of force to handcuff Mr Charles and bring him to the ground.
While they found BX47 did not follow protocol in immediately responding to problems with the 20-year-old's breathing and the suspected swallowed package, had the officer called the ambulance earlier, Mr Charles's life would not have been saved.
A second officer – a police medic referred to as BX48 – was found to have acted correctly in administering first aid and commencing CPR.
In January, the Crown Prosecution Service decided BX47 would not be prosecuted over the incident.
Deputy Assistant Commissioner Richard Martin said the MPS awaits the findings from the Independent Office for Police Conduct, which has carried out an investigation into Mr Charles's death.
He added: "The death of anyone after involvement with police is a matter of deep regret and our thoughts and sympathies remain with all those affected.
"Having listened to all the evidence, the jury found that the officer that day lawfully and justifiably apprehended and restrained Mr Charles.
"When it became apparent Mr Charles was in difficulty, first aid and CPR was carried out but nothing the officers could have done would have saved his life.
"The MPS must now take time to consider the detail of the narrative and any recommendations the Coroner may make in her subsequent report. If there is learning to take forward for the Met as a whole we will take action where we need to."