Rapid recruitment risks 'wrong sort of people' joining police
The rapid pace of police recruitment due to the uplift programme is increasing the risk that the "wrong people" will join forces, HM Chief Inspector of Constabulary Sir Tom Winsor has told MPs.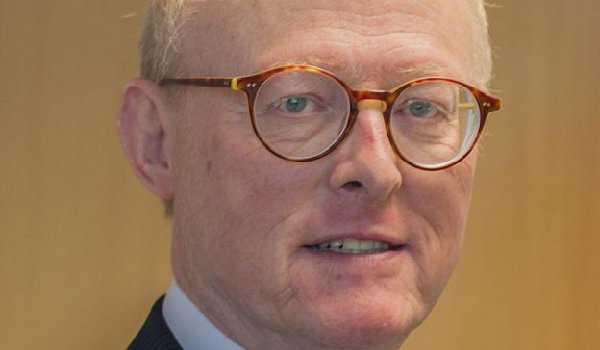 Speaking to the Home Affairs Select Committee on Wednesday (October 27), Sir Tom said: "The police uplift programme, the 20,000 extra officers, is going great guns. They are ahead by some margin of their target of six or seven thousand a year, but going that fast carries risk."
Referring to the State of Policing report published by Her Majesty's Inspectorate of Constabulary, Fire and Rescue Services (HMICFRS) earlier this year, Sir Tom added: "If you're going that fast in recruitment, there is a danger the wrong people will get in.
"Organised crime groups, for example, do plan to infiltrate the police, to get people into the police and leave them there until they are in a position to service the needs of the organised crime group – to leak information in relation to witnesses and evidence, to destroy or dispose of or conceal evidence. And of course, some of them may aspire to higher and higher ranks."
His comments came on the same day new Home Office figures showed that more than half the uplift has been completed with 11,053 of the pledged 20,000 officers recruited ahead of the March 2023 target. The total police workforce now stands at 139,908.
Sir Tom also expressed concern that not enough is being done to weed out potentially unsuitable officers at the earliest stages of their careers.
"When police officers are going through their probationary period, if they are displaying attitudes or preferences which are incompatible with the office of constable, then the police need to be much more assiduous in recognising that and getting rid of them.
"If they don't, they're storing up what could be a 20 or 30-year problem.
"What kinds of attitudes? A fondness for violence, a fondness for the exercise of power over your fellow citizens. Misogyny, racism, homophobia, a lack of maturity and judgment.
"Regulation 13 of the relevant rule enables the force in question to get rid of people like that and they are not, I fear, good enough at doing that. Particularly with pressure on recruitment they may be tempted to say, 'we'll knock those rough edges off him or her because otherwise he looks like he's going to be a good police officer'.
"That's not a good idea, especially when so many people want to join the police and are well qualified to join the police."
The latest recruitment figures show that an increasing number of women are joining, with with female officers accounting for 45 per cent (1,451) of all new joiners between July and September 2021.
Over the past year eight forces – Derbyshire, Lancashire, Greater Manchester, Staffordshire, Sussex, Thames Valley, Kent and Suffolk – have hired more women than men.
There are also more black, Asian and minority ethnic officers employed across forces than at any other time in the country's history, now making up 7.9 per cent (10,690) of all officers.
Martin Hewitt, chair of the National Police Chiefs' Council, said: "These additional 11,000 police officers are much welcomed by the service. It is particularly pleasing to see the increase in female and Black, Asian or other minority ethnic officers joining us, as policing becomes more reflective of the people that we serve.
"There is still much more to do as we work to build trust and confidence and continued investment into recruitment of additional police officers will support this."
Chief Constable Andy Marsh, chief executive of the College of Policing, added: "The latest recruitment figures are very welcome and extremely positive. They demonstrate that despite the challenges of the pandemic policing has been able to continue to bring new officers into the service at pace and in large numbers.
"We have passed a significant milestone as we are now more than halfway towards the target of 20,000 additional officers. The new officers will provide much needed support to our existing workforce, help reduce crime, keep our communities safe and improve outcomes for victims."