Rape and sexual assault survivors say mental health worsened by police response, report finds
The Centre for Women's Justice (CWJ) says there is an urgent need for a complete overhaul of police practice to stop further damage to survivors of rape and sexual assault.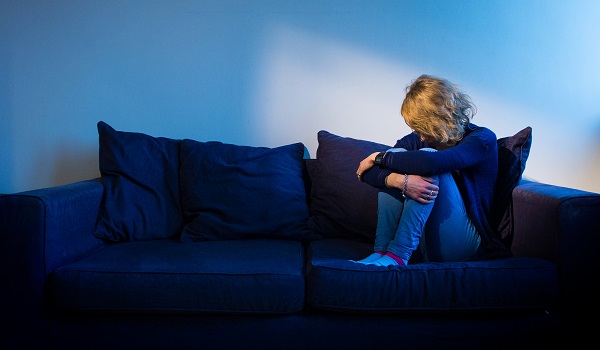 A survey of more than 2,000 survivors published on Thursday (September 21) found that reporting rape to the police often causes significant further harm over and above the sexual assault itself.
Three-quarters of survivors said their mental health had worsened as a direct result of the police response to their report, while 42 per cent said they did not feel believed by officers and only 37 per cent said that officers made them feel like they mattered.
Worryingly, 39 per cent said they felt less safe after reporting as a result of the police response, with some experiencing further harassment, stalking, assaults and sexual abuse from perpetrators who were emboldened by lack of police action.
One in three rapes and sexual assaults in the survey were perpetrated by current and ex-partners.
More than half of survivors said they were unlikely to report a rape to the police again.
The research was conducted over 18 months by City, University of London, as part of Operation Soteria, the Home Office-funded project intended to transform the policing response to rape.
Katrin Hohl, Professor of Criminology and Criminal Justice, who led the research, said the report makes for "difficult reading".
However, the report indicated that the overall police response to rape and sexual assault survivors could be improving, with survivor experiences in the past three to six months tending to be "more positive".
"This could be an early indication of the police response to rape and other sexual offences improving," said the report's authors.
They added: "For most of our survey respondents the police experience was unsatisfactory or harmful. Yet, the survey findings also evidence what is possible when officers get it right – and show that across England and Wales, there are officers who are already getting it right for survivors.
"The way police interact with survivors and approach their cases can be life-changing. Survey respondents detailed how officers have protected them from further sexual violence or abuse, and some provided moving accounts of officers treating them with tremendous kindness, empathy, and care, and of officers going above and beyond to ensure a thorough investigation and to secure a conviction.
"Some survivors said this saved their lives. These respondents expressed deep gratitude to the officers. Sadly, they were a minority."
Survivor experience of the police and future willingness to report were significantly better in cases in where officers had covered the basics. Specifically, where they had:
Offered a referral to independent victim support (and where an independent victim support worker was available to those who wanted this support);
Told survivors about their victims' rights;
Did things to protect the survivor from the suspect; and
Looked at all the evidence7
When none of these steps were taken only 22 per cent of respondents were willing to report again. The report found this rises, on average, by 16 percentage points for any one of these actions taken and continues to increase, on average, by this amount with every additional action – 85 per cent of survivors who had all four actions taken in their case said they would report a sexual offence [again] in the future.
The report highlighted how for survivors, going "above and beyond" meant the officers were available to them when they needed support, liaised with support workers, knew the ins-and-outs of their case and the survivor's experiences, and made survivors feel like someone cared about them. In particular, survivors described the immense positive impacts of having a dedicated and passionate officer who "really wanted justice for me" or who was "fighting my corner". There was a deep and lasting gratitude when officers went above and beyond, pulling out all the stops.
"The dominant explanation of what made their police experience positive was officers showing kindness and compassion, and being reassuring or understanding of what the survivor had been through," said the report.
"This finding suggests that police forces should not underestimate the power that basic acts of humanity can have on survivors after harrowing experiences of sexual violence.
"Officers who made survivors feel safe, were trauma-informed, were sensitive in their approach, and who understood the difficulties involved in talking about sexual victimisation were greatly valued. Officers who made survivors feel believed, heard, and listened to were described as having left a tremendous positive impact.
"Survivors also spoke positively about instances where officers took their time with them so that they did not feel rushed."
The report's authors said in their survey responses survivors have given "clear, actionable pointers" as to what policing can do now to consistently provide good policing to all survivors of sexual violence.
They added: "The National Operating Model (NOM) for Rape and Serious Sexual Offences provides concrete tools and guidance to support police forces in making improvements in response to the survey findings."
The NOM, which is being rolled out to all police forces, requires officers to focus on investigating suspects, instead of putting 'victim credibility' at the heart of investigations.
Chief Constable Sarah Crew, National Police Chiefs' Council lead for rape and adult sexual offences, said: "Operation Soteria will improve the experiences of victims, tighten our grip on suspects and offenders and address the low charge and conviction rates.
"We have taken an honest and open look at the way we work, have welcomed academics in to scrutinise it and provide us with direction for how we can improve. This is not easy, but it is vital, we are determined to do better for victims."
Domestic Abuse Commissioner Nicole Jacobs says police forces should undergo a "radical culture change" and treat sexual violence as integral to policing.
"Every victim and survivor of sexual violence should expect the highest care and support as they make the brave decision to report to the police," she said.
"This report shows us that victims of sexual violence at the hands of a partner describe the worst experiences with the police, leaving them less likely to report again. Facing sexual violence from a partner is under no circumstances less serious than from any other perpetrator.
"Operation Soteria Bluestone research found that sexual violence was a strong indicator of coercive control, a serious and high-risk form of domestic abuse. That officers showed a lack of understanding of coercive control is dangerous, and in some circumstances police action left women and children at greater risk."
Ms Jacobs added: "Domestic abuse and sexual violence are closely connected crimes, with one in three rapes and sexual assaults in this survey perpetrated by current and ex-partners. The Home Office must urgently address this, recognising how closely linked police failings are in response to both sexual violence and domestic abuse.
"All police forces should treat domestic and sexual violence as integral to policing, undergoing radical culture change, with thorough training and robust action plans."
Nogah Ofer, solicitor at the CWJ, said: "Operation Soteria has shone a light on how badly the system is failing survivors.
"But it will be irrelevant unless police forces implement the new model in practice. We are still seeing the same problems on the ground and this survivor survey demonstrates the urgent need for a complete overhaul in the police response to rape."
In particular, the CWJ, which provides independent legal advice to hundreds of survivors of sexual violence every year, says it sees how survivors feel deeply let down by the police response, including:
Police focus on the survivor's credibility so that she feels she is the one under investigation, with trawls through her personal records such as counselling, school and social services records;
Police fail to follow up evidence that could help to build a case;
Perpetrators' accounts are accepted at face value and cases dismissed as 'word on word' when in fact they could go to court;
Police have little understanding of how sexual violence happens within long-term relationships, expecting survivors to behave in the same way as after a stranger rape; and
Investigations are delayed for years, more than two years is common, even three or four, putting huge strain on survivors' mental health and lives on hold.
The CWJ says two "significant changes" in the law would provide protections for rape survivors as they go through the criminal justice process. Together with other leading women's sector organisations, it is campaigning for the Victims and Prisoners Bill to include access to independent legal advice for all rape survivors, and presumption of confidentiality for counselling records so that they are not routinely disclosed during rape investigations, to enable survivors to focus on their recovery.
"We must ensure that survivors receive the professional support they need, from therapists and from lawyers, to enable them to access the criminal justice system without being even further traumatised," said the CWJ.
Harriet Wistrich, director of the CWJ, said: "It is incumbent now on the Home Office to ensure the NOM is adequately resourced and police leaders held accountable for its implementation across all forces."
The survey will remain open until June 30, 2024, for rape and sexual assault survivors to give their experience of the police in England and Wales. A follow up report is due to published in September 2024.