Rail policing merger will 'jeopardise' fight against terrorism
Counter-terror operations will be put at risk if the planned Scottish rail policing merger goes ahead unchecked, the House of Lords has heard.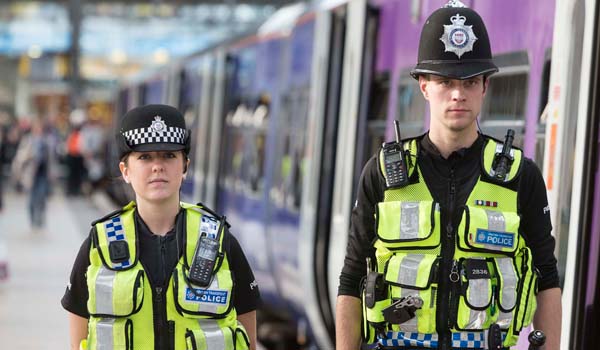 Counter-terror operations will be put at risk if the planned Scottish rail policing merger goes ahead unchecked, the House of Lords has heard. Last year the Scottish government passed legislation that will combine British Transport Police's (BTP) operations in Scotland into the national force. In a debate in the House of Lords, Lord Foulkes of Cumnock accused the SNP of pushing policies driven by "party political dogma" at the expense of national security. The former Scotland Office Minister described the merger as an act of "vandalism" that would damage cross-border counter-terror capabilities. Instead, he suggested BTP Chief Constable Paul Crowther report to the Scottish parliament on all operations north of the border. He also asked Transport Secretary Chris Grayling to withhold the transfer of assets to Police Scotland "unless there is a sensible arrangement for devolution". "There are only two specialist counter-terrorist forces in the whole of the United Kingdom: the Metropolitan Police and the British Transport Police," said Lord Foulkes. "Both now provide support to Police Scotland, and that works well. "As we know only too well, sadly, terrorists know no boundaries, in the UK or elsewhere, so anti-terror forces need to work across the boundaries. The merger would jeopardise an effective fight against terrorism." A recent report by Her Majesty's Inspectorate of Constabulary in Scotland found there has been no detailed business case for combining the two forces. The inspection also found that officer morale in BTP is low due to the uncertainty the merger has created. An internal BTP survey has found more than fifth of its officers are unsure about whether they will transfer to Police Scotland once the merger has gone ahead. Another 14 per cent said they would prefer to transfer to BTP south of the border and one per cent had already decided to leave the force. Lord Wallace of Tankerness described the process as a "dismemberment of the British Transport Police" but recognised that as the devolution has already been agreed, "the train has left the station". Lord Forsyth of Drumlean added: "At a time when we are threatened by lone wolf terrorists, travelling around the country, when we have seen attacks in Glasgow, Manchester and Birmingham, what on earth could be driving this? "Why would someone want to break up an organisation which has a proven track record of success, which has shown great expertise, and which is specialist in its nature?" Scotland Office Minister Lord Duncan of Springbank said he would ask the joint programme board to produce a report on points from the debate for discussion between the UK and Scottish governments. "We need to know that terrorism and security issues are addressed head on – there can be no diminution in these," he said. "We must recognise that this involves real police officers and that there can be no impact upon their well-being, their morale or their situation, and that they must be treated with respect throughout this process."