Pursuit legislation unlikely to change as Policing Minister rejects 'blanket exemption'
Policing Minister Nick Hurd has turned down calls for a change in police pursuit legislation and suggested "guidance on the application of the law" is the right approach to take.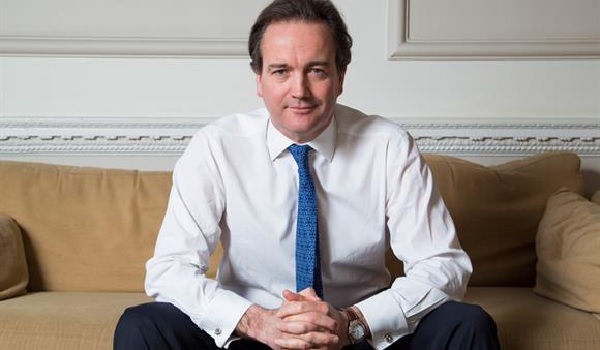 Policing Minister Nick Hurd has turned down calls for a change in police pursuit legislation and suggested "guidance on the application of the law" is the right approach to take. In a letter written to Halifax MP Holly Lynch, Mr Hurd said officers must be accountable to the public for the way they reach their decisions, including prosecution for careless or dangerous driving. Ms Lynch had asked him to support a Police Federation of England and Wales (PFEW) campaign to offer greater protection for officers involved in pursuits. However, in response to the PFEW's request, Mr Hurd said: "Where a vehicle is driven in what would otherwise be a careless or dangerous way, that could still endanger road safety and it must therefore remain a matter for the courts to decide on individual cases whether the policing purpose was valid and the manner of driving objectively necessary and proportionate. "I consider, therefore that guidance on the application of the law, rather than a blanket exemption, is the right approach to take." He added that the Home Office, the College of Policing and the Crown Prosecution Service have all issued guidance on the management of pursuits and the consequences of them, which provides officers with the tools to "perform their job effectively and without fear of prosecution". At the PFEW's annual conference in May, it made a pledge to propose a change in legislation so officers would not be prosecuted if they were involved in a pursuit which meant they had to drive in a way that members of the public would not be allowed, as part of its 'Protect the Protectors' campaign. However, as this legislation failed to advance, the PFEW wrote to all 43 forces in England and Wales in June urging caution from officers during pursuits, telling them to drive like a "careful and competent non-police driver". London Mayor Sadiq Khan also agrees that a change in legislation is necessary to tackle "reckless, frightening and intimidating" moped offences. "It's important that officers feel confident and able to take appropriate action when pursuing suspects on mopeds," a spokesperson for Mr Khan said. The spokesperson added that any change in the law would be supported if it will "better protect and support police officers pursuing moped crime". Shadow Policing Minister Louise Haigh said Mr Hurd's response is "completely inadequate", adding that the law is "hampering police ability to do their job". Writing in the Guardian earlier this month, Ms Haigh said without changes to the law, the Government risks "handing over our streets to criminals". She believes police officers should be assessed based on their training and circumstances, not compared to how a member of the public might normally drive. "We need to have confidence that the police will enforce the law. The police need to have confidence that the law itself allows them to do so," Ms Haigh added. "If we don't tackle this we will hand our streets over to criminals and it will be the poorest communities that suffer the most." Between July 1, 2016 and June 30, 2017, 16,158 moped-enabled thefts were reported to the Metropolitan Police Service, compared to just 5,145 the previous year. There were more than 5,500 moped-enabled crimes in the first four months of this year, more than the overall total for 2011, 2012, 2013 and 2014 combined.