Public warned as criminals attempt to exploit coronavirus pandemic
Police forces are warning to the public to be vigilant after uncovering an increasing number of fraudulent criminal activities linked to the coronavirus outbreak.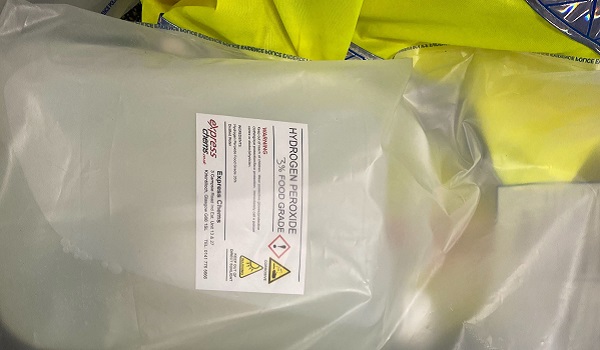 On Saturday (March 21) a man appeared at Brighton Magistrates' Court charged with making counterfeit treatment kits for the virus, which were being sent out across the world.
Officers from the City of London Police's Intellectual Property Crime Unit (PIPCU) had arrested Frank Ludlow, 59, of West Sussex, in a post office near his home address the previous day.
He was charged with one count of fraud by false representation, one count of possession of articles for use in fraud, and one count of unlawfully manufacturing a medicinal product. He was remanded in custody until 20 April 2020.
Ludlow's arrest followed a joint investigation by PIPCU, the Medicines and Healthcare products Regulatory Agency (MHRA) and the US Food and Drug Administration (FDA).
The case originated when the US Customs and Border Protection Agency in Los Angeles intercepted a package on March 18 containing 60 separate Covid-19 treatment kits labelled as 'Anti-Pathogenic treatment', which were sent from the UK. The US FDA determined the product to be an unapproved drug based on the labelling and directions for use and alerted the MHRA in the UK.
The case was passed to PIPCU on March 20 and within four hours Ludlow was arrested by officers in a post office attempting to send 60 more fake treatment kits to France, the US, and other parts of the UK.
The kits are thought to contain potassium thiocyanate and hydrogen peroxide, both of which are extremely harmful chemicals when used to wash and rinse the mouth. Police are awaiting the results of forensic testing on the kits to determine exactly how dangerous they are.
During a search of Ludlow's home, 300 more treatment kits and an estimated 20 litres of chemicals used in the production of the fake kits were discovered.
City of London Police Detective Chief Superintendent Clinton Blackburn said: "Fraudsters are constantly looking for ways in which they can exploit people, including using global emergencies, and times of uncertainty for many, to defraud people out of their money."
Today, (March 23) Northamptonshire Police issued warnings to the public following an incident in Kettering last week where a cold-caller knocked at the door of an elderly couple, offering coronavirus home-testing kits in exchange for their debit card details.
Chief Inspector Peter Basham, who is leading the force's community response to the Covid-19 crisis, said: "It is very sad that at a time when we should all be pulling together as a community, there are still those who are seeking to exploit the situation and attempt to scam the most vulnerable members of our society."
The National Crime Agency (NCA) has also warned that organised crime groups may try to exploit the coronavirus outbreak in the UK.
Steve Rodhouse, NCA Director-General of Operations, said: "We recognise that the Covid-19 outbreak may provide opportunities for criminals, and we are monitoring intelligence and crime trends to ensure that we, and the whole law enforcement system, can react as needed."
NCA intelligence assessments have identified a number of issues that criminals are already looking to exploit. Cybercrime investigators have seen instances of coronavirus-themed malicious apps and websites, as well as email phishing attacks aimed at stealing personal and financial information.
The NCA is also continuing its work to protect children from abuse and exploitation online. As schools close, it is increasing its work with partners to bolster child safeguarding and online safety education amid concerns of an increased risk of offending as people spend more time online and indoors.
Mr Rodhouse added: "Like all organisations we are having to make some adjustments to how we operate in light of the outbreak, but we are an operational law enforcement organisation responding to a national security threat.
"The NCA is providing services that directly keep the public safe and also allow others across law enforcement to do the same, and these will be maintained throughout the pandemic.
"We are also working closely with law enforcement partners both in the UK and abroad – many of whom a similarly affected – to ensure that our ability to cooperate is maintained and that we continue to work together to protect the public."