Public urged to 'treat emergency workers with respect' as lockdown restrictions are relaxed
Leading representatives of the UK's emergency services have come together to call on the public to behave responsibily and remind them that attacks on their personnel will not be tolerated in any form.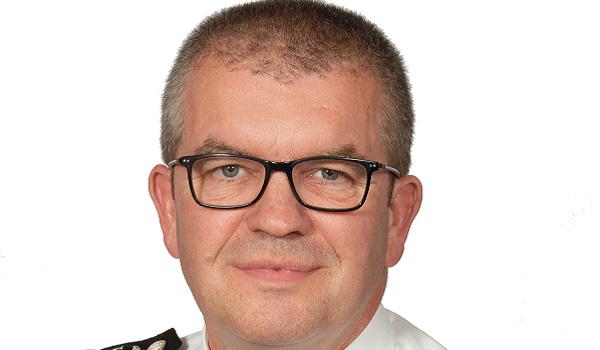 The National Police Chiefs' Council (NPCC) the National Fire Chiefs Council (NFCC) and the Association of Ambulance Chief Executives (AACE) have jointly spoken out ahead of a further easing of lockdown restrictions this weekend and amid a rise in the number of assaults on emergency workers.
From Saturday, July 4, venues such as pubs, bars and restaurants will be allowed to reopen, providing they comply with government guidance on social distancing. Other leisure facilities and amenities – including outdoor gyms, cinemas and social clubs – will also be allowed to reopen.
NPCC chair Martin Hewitt said: "In the past week, we have seen a number of public gatherings where police officers have been physically attacked. Assaulting any member of the emergency services when they are working for the good of us all is completely unacceptable and will not be tolerated. We will always seek to prosecute against those who assault officers."
"We know that the public will feel a sense of relief that things are slowly getting back to normal and will want to take this new opportunity to enjoy themselves with their friends and family. We want everyone to have a good time but please do so safely, responsibly, and with due regard for the public health measures in place.
"Coronavirus still presents a significant and deadly threat to public health. Don't be a drain on the emergency services by drinking too much or through anti-social behaviour. Working closely with local authorities, businesses and within communities, police forces will have the appropriate plans and resources in place to make sure the public can go about their business safely.
AACE chair Professor Anthony Marsh said: "We are encouraging people to drink responsibly, to eat before they drink alcohol and to stay hydrated by drinking plenty of water. To continue to prevent the spread of coronavirus, people should continue to wash their hands regularly and maintain social distancing.
"We are also asking people to think before they dial 999 – is it really a life-threatening emergency? We urge members of the public to contact the emergency services only where there is a genuine need. Calling 999 when it is unnecessary means those staff and vehicles are then unable to respond to critically ill patients, or those in need of our fire and police colleagues."
NFCC chair Roy Wilsher added: "Many people will want to take advantage of the easing of lockdown restrictions, and the good weather, by spending this weekend outdoors with their friends and families. Public gatherings can pose a variety of risks, not least with regards to fire. Higher temperatures, along with alcohol and barbecues, can cause fire hazards. I urge everyone to observe prevention and safety measures.
"The public can help relieve the pressure on the fire service, and our police and ambulance colleagues, by drinking sensibly, looking out for the safety of themselves, their family and friends, and by pre-planning how they will travel home safely."