Public urged to 'respect new measures' when pubs reopen in England
The National Police Chiefs Council (NPCC) has issued a joint appeal with bodies representing the hospitality industry, calling on drinkers to behave responsibly when pubs re-open on Saturday, July 4.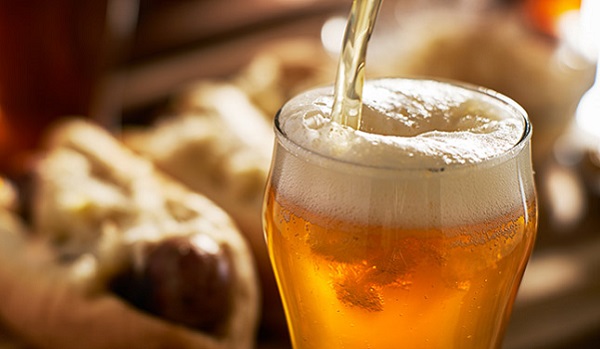 A statement issued in conjunction with the British Beer and Pub Association, UKHospitality and the London Night Czar has urged people to support landlords and others as drinking establishments open their doors for the first time in months as lockdown restrictions are eased.
The statement said: "We are conscious the last few months in lockdown have involved a huge amount of sacrifice from everyone, so it is fantastic that our pubs can finally reopen after all this time. We are looking forward to welcoming people back into pubs in villages, towns and cities across the country this weekend, but we also want to impress upon people the importance of behaving responsibly.
"We ask pub goers to be supportive of landlords and pub staff, helping them to reopen in the best way possible. It's important everyone respects the new measures in place to ensure everyone can enjoy the return of our pubs safely."
The plea for public order follows concerns expressed by the chair of the Police Federation of England and Wales, John Apter, that allowing pubs to reopen on a Saturday will increase pressure on policing due to drunken and irresponsible behaviour.
Mr Apter said: "We all accept that the economy must get moving after such a long period of lockdown. It was obvious when the lockdown was introduced all those months ago that there would come a point that normality had to return, whatever that may look like.
"However, the announcement of this easing of lockdown has been done in such a way that a head of steam will be gathering between now and July 4, which could be seen by some as a countdown to party time, which is not accurate and certainly not the message we want to send."
West Midlands police and crime commissioner (PCC) David Jamieson said the decision to open on a Saturday could lead to "serious disorder".
"It would have been sensible for the Government to schedule the first day of pub openings for midweek or the Monday afterwards rather than a Saturday," Mr Jamieson said. "That would have allowed venues to take a more sensible approach. That is not just my view but is shared by many PCCs across the country who raised this issue with the Policing Minister recently.
"I am worried that by opening on a Saturday, rather than letting things bed in over the week, there is a likely threat of serious disorder. The Government are out of touch on this issue and should be listening to police leaders when they make major decisions like this.
"When things go wrong it is the police who have to pick up the pieces."