Public safety threatened by leaders' failures to scope demand
Senior leaders are failing to properly assess the level of demand policing will face over the next few years.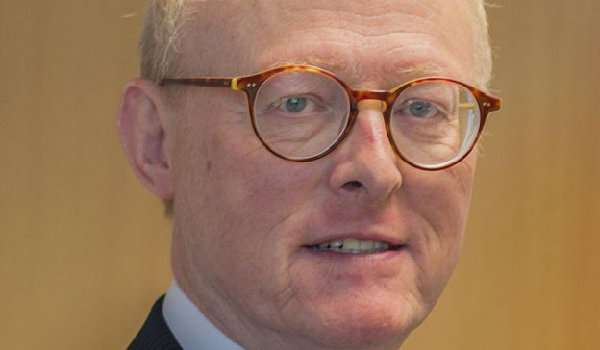 Planning failures at the top tiers of policing are being masked by the "get the job done" attitude of frontline officers, according to Her Majesty's Chief Inspector of Constabulary and Fire and Rescue Services' (HMCICFRS) annual State of Policing report.
The report claims these failures are threatening public safety, with some forces showing a "troubling" lack of knowledge about the demand they face from high-harm crimes like modern slavery.
However, HMCICFRS Sir Thomas Winsor's comments were condemned as "mean-minded" and "negative" by Merseyside police and crime commissioner Jane Kennedy, who accused him of stepping beyond the bounds of acceptable criticism.
Sir Thomas Winsor praised the "hard work, commitment and conspicuous bravery" of officers and staff who have helped drive overall improvements despite funding cuts and rising crime.
But he added: "Some forces are still failing to assess and plan for future demand capability properly and efficiently. Failing to plan properly will compromise public safety.
"In many cases, it is troubling how little forces know about demand – particularly demand that comes from hidden crime, such as so-called honour-based violence and modern slavery.
"Hidden demand is not just an abstract concept; it represents real people in trouble. These are victims of crime who need help from police."
The State of Policing report, published on Tuesday (June 12), praised the regular commitment by officers and staff to 'get the job done', which has meant leaders face less pressure than they should to make much-needed changes.
This slow pace means certain reforms needed to cope with demand are happening far too slowly and on too modest a scale.
The majority of forces received the same grades for efficiency, effectiveness and legitimacy in 2017 as they did the previous year, with the largest changes observed in their effectiveness.
No forces received different grades in 2017 in all three pillars inspected in PEEL assessments, and of the 25 that received different grades just nine saw any change in more than one area.
Sir Thomas claims too many forces have officers who are eager to help the public but are being frustrated by "unacceptable" inefficiency, unnecessary bureaucracy and malfunctioning systems.
Officers are also struggling under mounting demand, with almost a quarter of forces either failing to meet a high enough proportion or are managing it inappropriately.
In some parts of the country, staff are holding thousands of emergency calls in queues as officers are unable to respond to them.
This landscape has emerged in part because a troubling proportion display a lack of knowledge of their local demand profiles, potentially putting vulnerable people at risk of harm, the report says.
Despite marginal improvements the scope of forces' future planning capabilities still varies wildly, and many lack investment plans or effective governance structures that will significantly change how they operate.
While a small number of forces are using reserves to preserve their current operating models, Sir Thomas pointed out this strategy is a short-term response that may leave these forces further behind their peers.
Too many are also still making planning decisions without understanding how their demand profiles will evolve over the next few years.
The best managers observed by HMICICFRS were planning three to four years in advance and beyond, using all available information to make decisions on how they will operate in the years to come.
They are also preparing for how to deal with new crime types, and are working with partners to tackle the causes of crime and disorder long before an emergency response becomes necessary.
Sir Thomas said this approach "should not be the exception; it should be the rule", adding that incoming force management statements will help with future planning.
He added that once demand is better understood, policing needs to have a frank debate with the public about what duties it can realistically be expected to perform.
HMCICFRS also found that some forces lack adequate systems for assessing the strain on their workforce or for giving people the support they need.
This failure is not only affecting officers' wellbeing, it may be compromising their ability to serve the public to the best of their abilities.
He also raised particular concerns about the efforts being made to protect children's mental health, and warned that policing still needs to give frontline officers a better understanding of their role in the wider criminal justice system.
Responding to the report, Ms Kennedy criticised Sir Thomas' suggestions that policing could be doing more to solve problems with young people's mental health, and that reform has been too slow.
She said: "Sadly Sir Thomas has proved himself yet again to be one those 'cold and timid souls who know neither victory nor defeat'.
"Sir Thomas Winsor has often chosen to be negative about the British police service. In this year's State of Policing report he has stepped beyond what is reasonable, beyond the pale of acceptability and his comments can be dismissed by the police service as mean minded and demonstrating his total failure to understand the resourcing pressures the police are under, at every level and at all ranks."
She added: "The planning and analysis staff of a force like Merseyside have a good track record and would be in an even better position if Sir Thomas Winsor had not insisted that thousands of hours of their time during this last six months be switched from demand analysis to the preparation of responses to Sir Thomas Winsor, including his ridiculous Force Management Statement, with no discernible benefit to the public of Merseyside or the police who protect and serve them."
National Police Chiefs' Council Chair, Chief Constable Sara Thornton said the positive findings in the report bear "testament to the efforts of police officers and staff, who are working under increasing pressure".
She added: "Sir Thomas, in his State of Policing report, suggests that chief officers have not written enough plans to explain how they will manage increasing demand and reducing resources. That may be the case. Chief constables have been focusing their resources on front line policing which they have tried to protect, at the expense of the management reporting that he advocates.
"Police forces simply do not have the numbers at management level that they used to have, with 30 police forces in England and Wales now having fewer superintendents and chief superintendents than the inspectorate."
Calum Macleod, Chair of the Police Federation of England and Wales, said: "This report highlights what many of us involved in policing already know – that it is the dedication and a sense of duty of hard-working officers that keeps the police service running.
"Sir Thomas clearly states in his report that because frontline police officers and staff can be relied on to get the job done there is less pressure on leaders to bring about much-need change. But to rely on frontline officers consistently working at a level which goes way beyond what it is expected of them is a disgraceful and unsustainable state of affairs.
"Chief Officer Teams and the Home Office, must act on this report and the work we have done, and take immediate action to ease the huge burden faced by our members."
Chief Constable Mike Cunningham, chief executive officer of the College of Policing, said: "The College is working with the service to ensure policing develops its awareness of frontline demand and best equips its workforce to meet those needs.
"We will continue to lead and co-ordinate these changes to enable the service to continue to protect the public.
"Policing's most prized asset is its people, who deserve the best possible support, development and leadership."