Public safety at risk as MPS officers could drop below 27,500, claims mayor
"Dangerously low" numbers of officers could be tasked with policing the capital unless the current funding crisis ends, London's mayor has warned.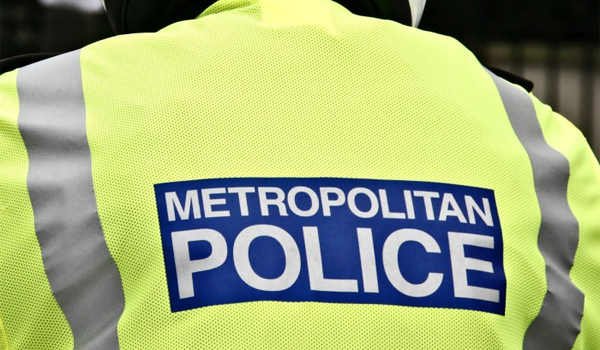 "Dangerously low" numbers of officers could be tasked with policing the capital unless the current funding crisis ends, London's mayor has warned. Sadiq Khan believes the Metropolitan Police Service (MPS) may have less than 27,500 officers by 2021 without additional investment from the government. The total would leave London with one officer per 326 members of the public, a 26 per cent drop on 2010 and the lowest level for 19 years. The MPS currently has around 30,000 officers – 2,000 fewer than its strategic target – and still has to find £400 million to balance the books over the next four years. Mr Khan has now called on Chancellor Philip Hammond to "put public safety" first by allocating more money to policing in the upcoming budget. He said: "I have increased the council tax precept, and provided additional funding wherever I can to protect the number of frontline officers. "If the Chancellor does not act now we risk our police officer numbers falling below 27,500 at a time when we need them most. "This budget will affect the safety of Londoners not just today, but potentially far into the future. It is up to the Chancellor to do the right thing and ensure the public is as protected as possible." Earlier this month the Greater London Authority told the MPS that continuing budget pressures mean its target of maintaining 32,000 officers is unrealistic. The force has not experienced the same reduction in officer numbers as other forces in England and Wales because it has sold 120 police buildings including the iconic Broadway site of New Scotland Yard. It has also reduced members of police staff numbers and has lost almost 3,000 police community support officers, with its overall workforce shrinking by approximately eight per cent. These measures have enabled savings of £600 million but the MPS must still make significant cuts by 2021. The Government has not yet published its review of the police funding formula but a previous version released in 2015 indicated the MPS could lose as much as £700 million. Deputy Commissioner Craig Mackey said the potential loss of around 2,500 officers would present "very difficult challenges, choices and pressures" for the MPS. The force could have to stop performing some current duties if a better funding settlement is not secured in November. It would also become less proactive and would have to review which specialisms it could continue to afford. Mr Mackey said: "We are arguing for a better funding settlement, being clear on the severe consequences for London of continued real terms reductions in funding. "And at the same time, I think you will all understand that we have to plan for different scenarios, including one in which our funding does not go up. "Putting our heads in the sand and just hoping for the best is not an option."