Public right to be 'concerned' about rising crime rates
The chair of the Police Federation of England and Wales (PFEW) says the public is right to be concerned about the ability of the police to tackle increasing crime rates.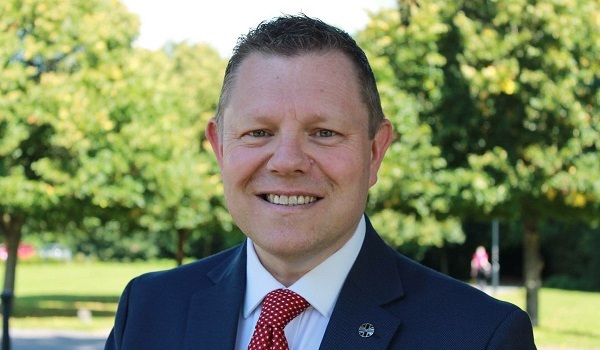 John Apter said latest figures showing an eight per cent increase in knife crime, 19 per cent rise in possession of weapons, 20 per cent increase in violence against the person, together with rises in robbery, firearms and drug offences, should all be a wake-up call for the Government to make crime and policing a priority.
"The figures come as no surprise and rightly cause alarm bells," said Mr Apter. "How can we start to reassure the public and give them the confidence to believe that their safety is this Government's priority?
"The Prime Minister has continually said that police officer numbers have no bearing on rising crime levels. The figures clearly show very concerning increases in crime. For far too long, crime and policing has not been taken seriously enough. This vital public service is shouting out for investment in time and money.
"The officers I represent have been let down by this government and left to bear the consequences of public frustration. Yet these same officers are being abused and assaulted just for doing their job."
Mr Apter says the one of first duties of the new Prime Minister must be to prioritise public safety.
"We need more police officers, and although there has been an increase of just 766 police officers in the past year, this number pales into insignificance when compared to the loss of more than 22,000 officers due to cuts in our funding," he added.
"Hundreds of officers will have little or no impact on our ability to protect the public. To make a real impact on our operational performance we need thousands not hundreds of new officers. This should be the priority of the new Government, which should be determined to protect the safety and security of everyone in the country."
The proportion of crimes solved by police in England and Wales has also fallen to the lowest level recorded. In the 12 months to March, 7.8 per cent of offences saw someone charged or summonsed, down from 9.1 per cent a year ago.
National Police Chiefs' Council lead for crime, Chief Constable Andy Cooke, said greater confidence to report crime and changes to crime recording contributed to some of the increases highlighted in the figures for police recorded crime from the Office for National Statistics – but many were real rises.
"Too few crimes are being solved and brought to court for justice to be done," he said. "This is a symptom of the strain on policing as we try to manage growing crime and demand that is ever more complex. We continue to work across policing and with the Home Office in advance of the upcoming government spending review. Our aim is to build a stronger policing system that's properly funded so we can reduce crime, improve outcomes and build public confidence."
"Additional temporary funding from government has enabled forces to do more to supress violence by increasing targeted patrols and stop and search. Bringing down violence will continue to be a top police priority. Tackling the causes of violence needs a united effort across government and society."