Public praised after man jailed for assault on senior officer
A "moped enabled violent drug dealer" who dislocated a borough commander's collarbone after kicking him unconscious has been sentenced to five years and four months imprisonment.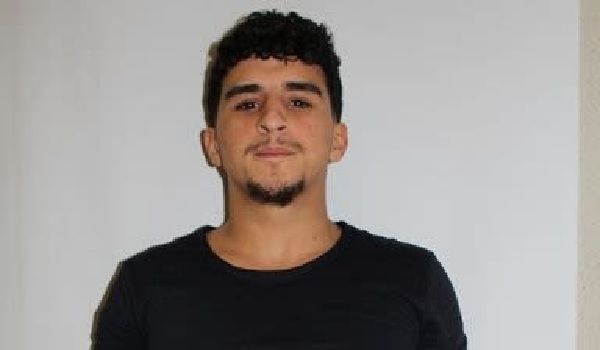 Ayoub Benhammwu, 22, was jailed on Friday (March 16) after he was found guilty of assault occasioning actual bodily harm and two counts of possession with intent to supply cannabis.
Isleworth Crown Court heard he kicked Temporary Detective Chief Superintendent Raffaele D'Orsi three times while he was being detained on August 6, 2016.
The acting borough commander of Kensington and Chelsea thanked members of the public who helped his colleague to detain the offender while he laid unconscious.
On August 6, 2016, T/Det Chief Supt D'Orsi and Police Constable Paul Maher spotted Benhammwu looking into an apartment window after arriving at Kensington Park Road, west London, on a moped.
As the two officers approached him, he made off on foot, followed by T/Det Chief Supt D'Orsi, while PC Maher pursued closely in a patrol vehicle.
At the junction of Arundel Gardens and Ladbroke Grove, Benhammwu was tackled, but he kicked T/Det Chief Supt D'Orsi three times, dislocating his shoulder and knocking him unconscious.
PC Maher and several members of the public then managed to detain him, and a search revealed he was in possession of herbal cannabis and cannabis resin.
He was arrested and subsequently charged on August 8, 2016.
T/Det Chief Supt D'Orsi said: "I would like to thank those members of the community, local colleagues and specialist trained firearms officers who came to my colleague's aid when I was kicked unconscious during this attack.
"Policing is very much about working with communities to reduce harm. I know that had it not been for the help of members of the Notting Hill community, PC Maher might not have detained Benhammwu, a moped enabled violent drug dealer.
"We are also very grateful for those public witnesses who came forward to give evidence of the attack that I was subjected to; without their help, we would not have been able to secure this conviction today."