Public confidence in police increases but visibility and stop and search are issues
Public confidence in the police has increased with more than two-thirds satisfied with their local force.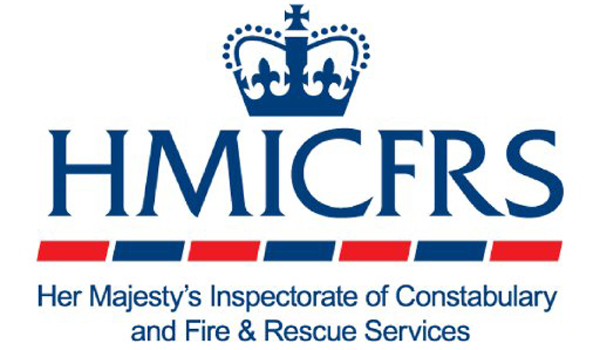 However, only a quarter are happy with the visibility of officers in their neighbourhood, according to a new report by Her Majesty's Inspectorate of Constabulary and Fire and Rescue Services (HMICFRS). 
Confidence in the police is up eight per cent from the previous year, which the National Police Chiefs' Council (NPCC) said "reflects the hard work of many police officers, staff, special constables and volunteers". 
It added that chiefs and police and crime commissioners (PCCs) were also working to improve the visibility of officers.  
The report also found that only 42 per cent thought stop-and-search was being used appropriately, although of more concern was that 29 per cent said they did not know enough about the issue to provide an answer.  
The Police Federation of England and Wales (PFEW) chair John Apter said he was concerned about this lack of knowledge on the tactic, as "the Home Office with the NPCC have a responsibility to educate the public around police stop and search powers".  
The study, Public Perceptions of Policing in England and Wales 2018, was published on Thursday (January 10) and was compiled from 17,043 surveys with members of the public, mainly through online panels, but with some face-to-face interviews conducted.  
Those questioned also commented on the impact of budget cuts, saying that forces do what they can, but "due to government funding cuts they are beginning to struggle".  
One said police work to the best of their ability, but "it is impossible for them to work efficiently with the minute numbers and resources".  
Even so, 40 per cent spoke highly of the police and just 18 per cent would be critical of them.  
Regarding performance of their local force over the past 12 months, 58 per cent they saw no change, 22 per cent that it had deteriorated, and eight per cent perceived an improvement.  
Of those who thought the police are doing a good job, recognition was often given that "the job was difficult and high pressured", whereas those dissatisfied cited reasons such as "police not taking action and perceptions of minimal police presence".  
However, police visibility remains an issue, with 78 per cent saying visibility of officers on foot was important, with 77 per cent expressing the same view about police in a vehicle.  
Almost half (48 per cent) of respondents said that they are dissatisfied with the frequency they see police on foot in their local area, with 36 per cent saying they had not seen a police officer or police community support officer on foot over the past 12 months, and 35 per cent said that the frequency has dropped since 2017.  
Police in vehicles are more widely seen, although one-in-five (20 per cent) have not seen any in the past year, and 35 per cent are dissatisfied with the frequency of visibility.   
The report found that the public "equates police visibility, whether it is on foot or in a vehicle, with crime prevention and feel that a good police presence acts as a deterrent", giving them "reassurance" and "peace of mind".  
The NPCC lead on local policing, Chief Constable Simon Cole, said: "Public perceptions of policing statistics for 2018 reflect the hard work of many police officers, staff, special constables and volunteers.   
"Satisfaction for local police services remains consistently high and the proportion of respondents who are satisfied has increased from 2017.   
"Confidence in policing has increased, with more people speaking highly of their service than are critical of it. Although respondents acknowledge that crime and anti-social behaviour are increasing, they do feel that their local police are taking appropriate action to combat them." 
He said it was clear from the survey that police visibility "remains very important to the public", adding: "All chief constables are working to ensure the service is as visible and approachable as possible despite reduced funding, and PCC's are currently consulting on their budget proposals for next year. Community engagement and trust in the police are central to the British policing model."  
The report also highlighted perceptions of police response to emergencies and non-emergency incidents and types of crime.  
On dealing with emergencies, 74 per cent felt confident in the ability of the police, but this falls to 52 per cent when dealing with non-emergencies, although this is up from 47 per cent in 2017.  
There has, however, been a ten per cent drop in confidence on whether police are "easy to access or speak to" in an emergency situation – down to 63 per cent from 73 per cent 12 months earlier.  
Asked if crime and anti-social behaviour (ASB) was "either a very big or quite a big problem in their local area", 40 per cent said yes – a rise of ten per cent on the previous year. And while 42 per cent felt police were dealing with these issues, 19 per cent did not.  
Online crime was also seen as a significant problem by 81 per cent of those questioned, compared to 63 per cent 12 months ago, but confidence that police are dealing with it effectively has increased from 26 per cent to 34 per cent.  
As expected, 60 per cent of those surveyed had no contact with police in the past 12 months, and for those that did it was most likely to have been as a witness to a crime (11 per cent) or as a victim of crime (ten per cent).  
Satisfaction levels after contact with police has remained consistent, with three in five (61 per cent) satisfied with the service they received – and most (64 per cent) satisfied with the conduct of officers and police staff.  
Almost two in five respondents felt safer after their most recent contact (38 per cent), while 13 per cent felt less safe. But this is dictated by the nature of the interaction – victims are more likely to feel less safe (21 per cent), but of those who have an interaction at a community event, 47 per cent felt safer.  
Around two-thirds feel that local police would treat them fairly if they needed them and respected their force. Just over half (52 per cent) think "their local police have a good reputation most or all of the time, up from 42 per cent in 2017.   
Regarding the use of stop and search, 51 per cent felt it was an effective tactic, 14 per cent did not agree, and 15 per cent said they did not know if it was effective.  
On police engagement with the public, the number who feel they are informed about what their local force is doing has increased to 37 per cent, up five per cent from 2017, but most (58 per cent) feel they are not informed.   
When asked if they felt informed about what their force was doing to combat crime and ASB, the figure doubled to 22 per cent from 11 per cent a year earlier. But the majority (69 per cent) say they have not been informed.  
Social media, especially Facebook, is the most common way (42 per cent) that respondents felt that their local force communicated what they were doing to fight crime and ASB. Other forms of communication used were leaflets, newspapers, Twitter and email.  
But dissatisfaction with the way that their local force provides advice or guidance has increased to 39 per cent, up from 25 per cent in 2017, although those who said they did not know fell in 2018 to 26 per cent, from 35 per cent the year before.  
Just over 80 per cent said they were interested in what their force was doing, but 61 per cent have taken no action to find out or give their views to the police.   
Of those who have communicated with their local force, social media was used by 56 per cent, with 45 per cent using Facebook.   
Regarding police responsibilities and priorities, respondents said the police were the public service most responsible for looking over vulnerable groups – police were chosen as most responsible for victims of stalking and harassment (65 per cent), missing persons (58 per cent) and victims of domestic abuse (43 per cent).  
Regarding which crimes police should prioritise, dealing with terrorism/extremism (49 per cent), child sexual exploitation/abuse (46 per cent) and violent crime (41 per cent) were the most important.  
Mr Apter said the research provides "an important insight into how the public view the police service". 
"The results are reassuring that the majority of people still support policing and the difficult job we do," he added.  
"The police service has lost almost 22,000 officers since 2010 and while we are doing all we can to provide the best service to the public, the consequences of the cuts are increasingly evident to the communities we serve.  
"The statistics around the lack of visibility of police officers is not surprising when you consider our neighbourhood and response teams have been cut back to the bone. However, it is heartening that the public recognise the issues we are facing and continue to support us despite these challenges.  
"Our communities deserve better – and we want to deliver – but in order to do that we need an immediate and significant, centrally-funded investment from the Government, without this my colleagues will struggle to provide the service they joined up to provide."   
"The Home Office with the NPCC have a responsibility to educate the public around police stop and search powers and how they are used to help keep the public safe - and it is clear that they are not doing this.   
Mr Apter said that "stop and search is a legitimate and effective tool in the fight against serious and violent crime and the public we serve deserve to be informed to help them understand its role in modern policing".  
West Midlands Police Chief Constable Dave Thompson wrote on Twitter "I welcome the @HMICFRS Public Perceptions of Policing Survey findings.  I am troubled over the approach to sampling. Surely the experience of policing is affected by approach to sample size vs local population. 409 interviews in @metpoliceuk 404 in @warkspolice?"