Public backs use of water cannon against XR protesters
A new opinion poll suggests the public would support the police use of water cannon to deal with Extinction Rebellion (XR) protesters.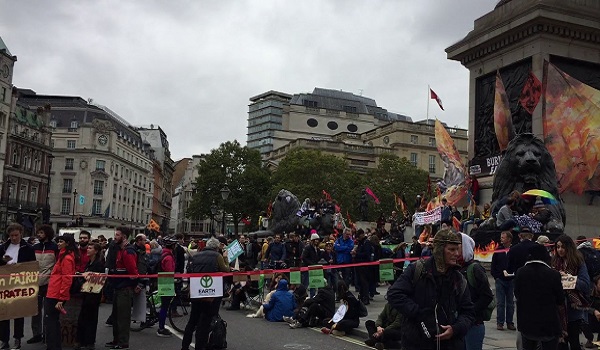 Conducted on behalf of London radio station LBC, it found that 58 per cent of adults supported the use of water cannon, 63 per cent the use of riot police and 67 per cent the use of mounted police to control such events.
Sixty per cent of those questioned said the police needed greater powers to deal with serious public disorder and more than half supported the introduction of restrictions on people returning to protests after having been arrested.
The Metropolitan Police Services (MPS) does not currently have access to water cannon. While serving as Mayor of London, Boris Johnson purchased two water cannon, but the then Home Secretary Theresa May refused to sanction their use and they were later sold for scrap.
Last year's XR protests, which shut down many parts of central London, cost the MPS more than £40 million, which included overtime for officers and mutual aid to other forces to support the police operations in London.
Currently, the Public Order Act gives the police the power to prohibit protest marches that cause serious public disorder but limits their ability to deal with peaceful protests, such as those staged by XR.
Last month, MPS Commissioner Dame Cressida Dick spoke to LBC about the strain put on police from such large-scale protests and said more needed to be done. "I think there should be a greater deterrent, absolutely, and there should be a way in which we can stop people simply bringing our city to a halt and causing such serious disruption," she said.
The results of the poll were released as a video emerged showing XR co-founder Simon Bramwell telling a campaign meeting that activists should employ a range of tactics, including "direct sabotage" and "mass civil disobedience" to shut down fossil fuel industries and "take down civilisation".
He was speaking at an event organised by the radical environmentalist group Deep Green Resistance UK in November last year.
XR is due to release details this week of its next large-scale demonstration, set to take place on May 23. "Expect something bolder, more creative and more innovative than ever before," a spokesperson for the group said.