Public 'at heart' of new terror-response taskforce of volunteer reservists
A 10,000-strong people's taskforce is being enlisted to join a 'crisis' relief scheme aimed at responding to terror attacks and other emergencies.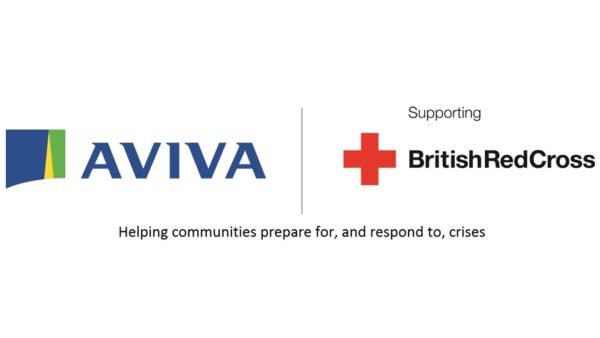 The plea to the UK public comes as the British Red Cross claimed that 2017 was one of its busiest since the end of World War II.
Four London terror attacks, the Manchester Arena bombing and the Grenfell Tower disaster meant the charity assisted 9,265 people last year.
The Red Cross and insurance company Aviva are hoping to have created a national network of 'hometown' community reserve volunteers by the end of 2019.
The campaign follows research commissioned by the two organisations that suggests there is a widespread willingness to offer support in a local emergency.
Almost nine in ten people (88 per cent) said that, if an emergency happened in their community, they would want to get involved. However, more than half (53 per cent) admitted not knowing what to do if a disaster struck.
The biggest reasons that would hold people back from helping in a crisis were not knowing how they could help (27 per cent) and feeling like they didn't have the right skills to do so (19 per cent).
The willingness to offer support highlighted in the report might in part be due to the fact that more than a fifth (21 per cent) of the people surveyed said that they had themselves witnessed or experienced a large-scale emergency.
The British Red Cross, with a current army of 20,500 volunteers, hopes to attract 10,000 more people to the new scheme by the end of next year. Volunteers who sign up will be contacted by text if there is an emergency in their community.
The Red Cross responds to an emergency every four hours in the UK – from fires, to extreme weather conditions and flooding, through to national emergencies including acts of terror.
Simon Lewis, head of Crisis Response at the British Red Cross, said: "The findings of our report with Aviva show that despite this desire to help, people often don't know how best to assist or worry they don't have the right skills to get involved.
"By creating a national taskforce of community reserve volunteers we want to put local people at the heart of emergency response, to help communities rebuild and recover faster.
"Everyone has a role to play when disaster strikes, even the smallest act of kindness can make a huge difference. It's quick and easy to sign up online as community reserve volunteers, you don't need specialist skills and we need your help now more than ever."
Among the campaign's backers is actress Amanda Redman, who said: "Like many of us, my life is so hectic, but as a community reserve volunteer, you would only be called upon if there's a crisis in your area.
"Even the smallest acts of kindness can make a big difference."
As part of the report –  entitled <i>When Crisis Hits: Mobilising kindness in our communities</i> which was published on Monday (April 30) – the British Red Cross and Aviva surveyed more than 4,000 adults about how prepared they are for a local emergency.