Public asked for views on wider Taser roll-out in North Yorkshire
North Yorkshire's police, fire and crime commissioner has launched a public consultation on whether the force should roll-out Tasers to all officers.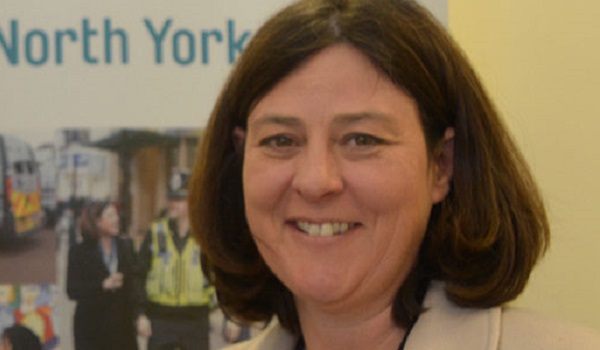 Although the final decision on deployment will be down to North Yorkshire Police's Chief Constable Lisa Winward, Julia Mulligan said the consultation will allow the public to give their views on whether the financial investment in additional devices was a good thing.
At present, 40 per cent of the force's frontline officers carry Tasers, and last year, they were used 226 times to manage an incident, and discharged on 38 occasions. Providing Tasers to all officers will cost around £900,000, plus £200,00 a year for ongoing training and upgrades.
Ms Mulligan said: "The use of Tasers, and whether we should equip all officers with one, has been in the national spotlight following the tragic death of PC Andrew Harper in Berkshire.
"While North Yorkshire remains the safest place in England to live, work and visit, we face challenges just like anywhere else. Making sure our police officers have every resource possible to keep them safe, so they can keep us all safe, is hugely important to me which is why I want to know what people think about a wider deployment of the devices.
"We do need to understand whether that would affect the relationship the public have with their police. It's classed as a non-lethal weapon, so when you get fired on it has a profound impact on you and incapacitates you and I think by all accounts it's extremely painful.
"So it is not something to be taken lightly or rushed into. It is the chief constable's decision, [arming with Tasers] it's not mine, but it's my job to find out what the public think."
Deputy Chief Constable Phil Cain said: "We welcome this opportunity for members of the public to provide their views about Taser. It's one of a number of tactical options available to officers when dealing with an incident with the potential for conflict, and often just the sight of the Taser being drawn, but not discharged, is enough to calm a situation and prevent violence escalating."