Psychoactive drug use falls
Use of new psychoactive substances (NPS) has fallen since the Psychoactive Drugs Act (PSA) 2016 came into force, according to a new Home Office report published on Monday (November 19).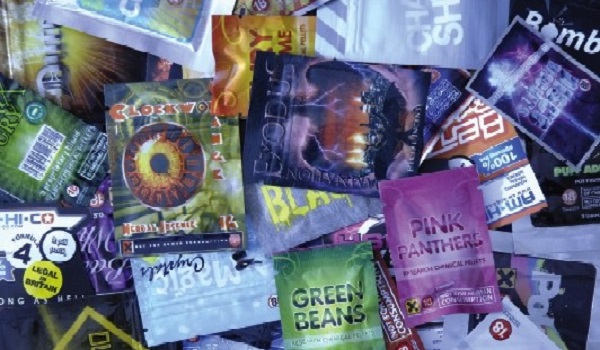 However, it warns that the Act "may not have had a significant impact on reducing NPS use in prisons".  
The report also raised concerns about street dealers now being the main source for NPS, new substances continuing to appear, NPS potentially leading to the use of other harmful substances, and the high levels of synthetic cannabinoid use among the homeless and prison populations.  
The Home Office says most of the aims of the legislation are thought to have been achieved, with the open selling of NPS almost eliminated and a significant drop in NPS use among the general population, which has in turn led to a fall in health-related harms.    
There have been 270 prosecutions and 170 convictions since the Act became law.  
The report highlights that in prisons, NPS was "more prevalent than all other drugs combined for the majority of the period for which data is available".  
In 2016/17, there were 4,560 incidents where NPS was found in prisons in England and Wales, rising to 4,667 incidents in 2017/18 – equating to 43 per cent and 36 per cent of all incidents where drugs were found respectively.    
Although statistics for NPS use by the homeless are "very limited and only locally-based", it remains a significant problem within that community, but the PSA does appear to have had a positive impact according to anecdotal evidence.   
The conclusions are made in a review of the PSA, which became law in May 2016, making it illegal to produce, possess with intent to supply (in custodial settings), supply, offer to supply and import or export psychoactive substances.   
According to data provided by 44 police forces across England, Wales, Scotland and Northern Ireland, 332 retailers, known as 'head shops', have ceased selling NPS and 31 of them have been closed down since the legislation was enforced.    
Figures provided by 41 police forces across England, Wales and Northern Ireland – Police Scotland did not provide data due to a lack of resources – show there were 186 arrests at three months after enforcement of the PSA, and 492 arrests at six months post-enforcement.    
There have also been an average of four stop and searches for NPS a month since the PSA was enacted, much lower than the 18,000 stop and searches a month made under the Misuse of Drugs Act (MDA) 1971. However, the PSA has no possession offence except in custodial settings and sometimes a search is made under the MDA when there is suspicion under both laws, so it is the only one recorded.   
PSA stop and searches by location showed that around 75 per cent occurred in England and Wales, 19 per cent in Northern Ireland and six per cent in Scotland. Of all PSA stop and searches, around 17 per cent (11 in 65) resulted in NPS being found, while under the MDA one in 16 per cent of stop and searches resulted in controlled substances being found between May 2016 and December 2017.    
By gender, age and ethnicity, stop and searches by UK police forces over the same period showed they were 91 per cent male and eight per cent female; 48 per cent were aged 18 to 24, 25 per cent aged 25 to 34, 18 per cent over 34 and three per cent under 18 years of age; and 91 per cent of those stopped and searched were white, eight per cent black and one per cent Asian.    
With regard to sales and availability, the number of people accessing NPS from shops has declined – 25 per cent said it was their source in 2015/16, which fell to 13 per cent in 2016/17 and rose very slightly to 15 per cent in 2017/18.  
'Access from a stranger' increased from two per cent in 2015/16 to eight per cent in 2016/17, with a slight drop to six per cent in 2017/18. There were no other statistically significant changes.   
The report also highlighted that three types of legal challenge have been made to the law, regarding attempts to apply medicinal products exemption to nitrous oxide, whether nitrous oxide is psychoactive under the law, and challenges to the testing process and whether it proves that synthetic cannabinoids produce a psychoactive effect and are therefore illegal under the legislation.