PSNI welcomes proposals for assistance from Covid marshals
Senior officers from the Police Service of Northern Ireland (PSNI) have said they would welcome Covid marshals to assist around the coronavirus regulations.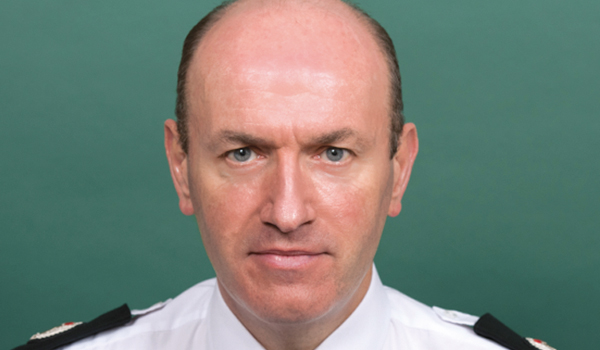 The Northern Ireland Policing Board (NIPB) heard marshals were among plans "being evolved" by a Stormont group on enforcement of the coronavirus regulations.
Assistant Chief Constable Alan Todd said the decision will be made by the Executive.
"Since the early days of the first regulations, we have been promoting the concept of as many designated bodies as possible so we have significant coverage across all areas in assistance with the regulations, their compliance and their enforcement," he told a meeting of the board on Thursday (November 5).
"The marshals piece comes out of plans that are being evolved, not by policing, but the wider Executive group around the concept of safer businesses, safer town centres.
"We're trying to build a layered approach which will give us a safe public space in a Covid environment.
"We're supportive of that approach… but decisions around designation and funding will be one for the Executive."
Mr Todd said the lowest officer numbers they have experienced during the pandemic was 84.2 per cent around two weeks ago.
"That's indicative of the high rates of community transmission that we've seen in the second wave, we're an organisation of 10,000 people so we suffer the same stresses and strains as any other large organisation," he said, adding that, as of Wednesday, strength had risen to 86.6 per cent.
Chief Constable Simon Byrne described the "designated others approach" as "an approach that we would welcome" as crime levels return to pre lockdown levels.
"There are other partners who can play their part too, to divert work away from us and join that endeavour to keep all of us safe in this Covid environment," he said.
"Calls for service, anti-social behaviour and crime, are creeping back to the levels we would expect to see before Covid, so effectively we are at business as usual plus the pressures of policing the Covid environment."
In his latest report to the NIPB, Mr Byrne said its response to the challenges of the coronavirus crisis has seen "a shift from the initial 'policing a Covid crisis' to 'policing in a Covid environment'".
He said the current challenges to policing were "as significant now as they have been at any time during this health emergency".
"Foremost among current concerns are the impacts of high community infection rates, the resource impacts of contact tracing and self-isolation as well as the complexity of policing changing restrictions in an environment of varying public acceptance and compliance," explained Mr Byrne.
Overall crime levels in Northern Ireland fell by 23 per cent between the week beginning Monday, March 16, and the following week when lockdown measures were first introduced. The lowest level of overall crime was recorded during the first week of lockdown.
"In the 30 weeks from March 23 to October 18, compared with the same time period in 2019, overall police recorded crime has fallen by 14.9 per cent and levels have fallen across each of the main crime types," said Mr Byrne.
However, he said the six weeks from July 6 to the week beginning August 10, showed some of the highest weekly totals for overall crime, offences of violence with and without injury and criminal damage since the lockdown measures were introduced. These levels were comparable with some of the weekly totals seen prior to lockdown, although the level of theft offences, including burglary, remains lower than those prior to lockdown.