PSNI told to stop using spit and bite guards by end of year
The Northern Ireland Policing Board (NIPB) has recommended that the Police Service of Northern Ireland (PSNI) phase out the use of spit and bite guards by the end of this year.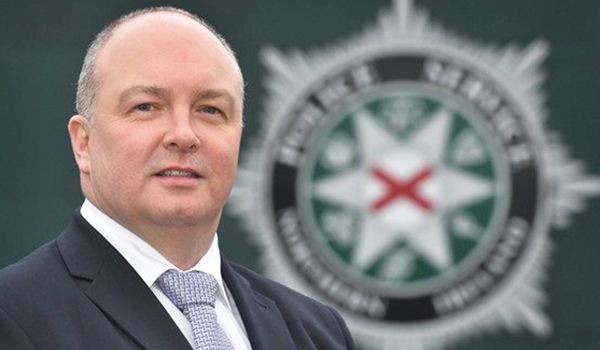 The controversial guards were introduced earlier this year following an upsurge in reports of police officers being spat at and bitten during the coronavirus pandemic.
However,  in a Thematic Review of the Policing Response to Covid-19 published today (November 12), the NIPB stated that the use should cease as personal protection equipment (PPE) issued to officers should provide adequate protection.
The report says the effectiveness of spit guards is "unclear" and notes that they "could only be used by imposing additional restraint on the suspect and creating significant human rights issues – and possibly violation of the prohibition against ill-treatment".
The report continues: "In the light of the fact that the deployment of spit and bite guards was triggered by the Covid-19 emergency, spit and bite guards should now be phased out as soon as possible and officers who have been provided with spit and bite guards should, instead, be provided with the necessary PPE or other alternative. The PPE provided should be of sufficient quality to protect these officers from contamination from spitting, aerosol droplets and other bodily fluids reducing the risk of transmission of Covid-19 and other diseases. The use of spit
and bite guards should, regardless, cease by December 31, 2020."
The Police Federation for Northern Ireland (PFNI) said the call for the phasing out of spit and bite guards failed to acknowledge the dangers faced by officers on a daily basis and shows a lack of understanding of the risks they face. Instead the PFNI called on the Policing Board and the PSNI to approve the more widespread use of the guards to protect officers from violent individuals intent on spitting or biting.
PFNI chair Mark Lindsay said: "All too often, officers have been attacked by people who either attempt to bite them or spit at them as they resist arrest.
"We are of the firm view that spit and bite guards afford additional and much-needed protection for officers who fear for their own health and wellbeing. They fear contracting Covid-19 or other infectious diseases. Officers have human rights, too, and it is wrong to deny them a key piece of protective equipment – equipment and protection they have been crying out for over many years.
"There is an ever-increasing trend of violent individuals spitting at or biting police officers and in the period from April 16 to November 5 2020, 237 such incidents have been recorded. Nowhere in this report do I see a viable alternative that would reduce the risk to my colleagues from this type of assault."
Mr Lindsay added: "It is suggested that spit and bite guards should be replaced by PPE, which is not defined in the report. Face guards, or other undefined PPE, worn by officers or members of the public being assaulted in this manner, are not practicable or a feasible alternative to spit and bite guards in circumstances where they are confronted by violent individuals.
"It is also worth noting that spit and bite guards significantly reduce the amount of physical force required to stop a detained violent person from spitting or biting.
"I would urge both the NIPB and the PSNI to reject this suggestion as wholly impractical and ill-advised. Instead, they should focus on the rights of police officers and members of the public who are the victims of these assaults. They should approve the more widespread use of spit and bite guards and support our colleagues who consistently put themselves in harm's way to protect the public."