PSNI officer honoured for role in policing operation after death of Queen
Police Service of Northern Ireland (PSNI) Chief Superintendent Davy Beck has been made a member of the Royal Victorian Order for his role in the operation following the death of the Queen.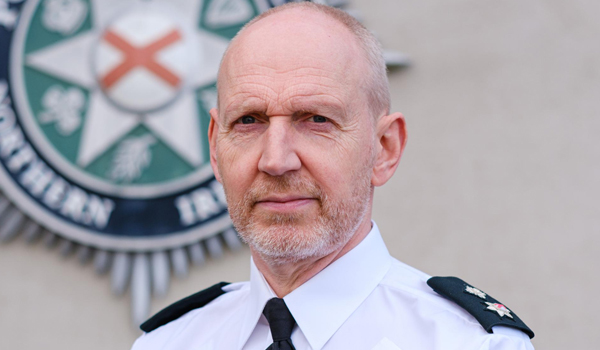 He is one of only a few police officers from across the UK – including British Transport Police Chief Constable Lucy D'Orsi and A/Inspector Nicholas Reuter of Thames Valley Police – who will receive this prestigious award, which recognises distinguished personal service to the British monarch.
Chief Supt Beck was honoured for his role in leading the preparation, planning and strategic oversight of the operation following the death of Her Majesty Queen Elizabeth II in September last year.
He said: "I am delighted and honoured to receive such a significant award and whilst it was a deeply sad occasion, I felt privileged to have contributed through my role in leading the policing operation for the passing of Queen Elizabeth II.
"Having such dedicated and professional colleagues ensured the operation was carried out expertly and I would like to thank them for their contribution. I would also like to thank my family for their unwavering support over the course of my career.
"This is a hugely memorable occasion for me for which I am very grateful."
PSNI Chief Constable, Simon Byrne commented: "The awarding of this recognition to Chief Superintendent Davy Beck is a testament to the strong leadership and skilled professionalism he displayed during the overseeing of the operation for the sad passing of Queen Elizabeth II.
"I extend my congratulations to Chief Superintendent Beck and am pleased his work is being acknowledged at such a prestigious level."
Founded by Queen Victoria in 1896, the Royal Victorian Order is an award bestowed at the discretion of the Sovereign and is used to recognise a wide variety of services to the Royal Family.