PSNI considering drastic cuts in absence of devolved government
The introduction of compulsory severance would be unnecessary as more officers want to leave than are needed to meet large cuts being considered, according to the Police Federation of Northern Ireland (PFNI).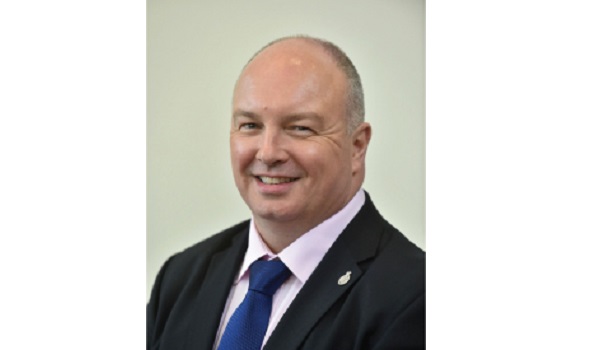 The Police Service of Northern Ireland (PSNI) has been asked by the Province's Department of Finance (DoF) to respond to three potential budget scenarios, including reductions in funding of up to 15 per cent.
Under these scenarios a large reduction in staff numbers across public agencies, including the PSNI, will be necessary. The Department of Finance (DoF) said measures could include a voluntary exit scheme or a severance programme.
Other possibilities set out in the DoF briefing in December include the possibility of an extra £40 million being made available and cuts to the Department of Justice allocation of more than two per cent next year and eight per cent in 2019/20.
The Police Federation for Northern Ireland (PFNI) has suggested that the number of officers will inevitably decline as many will be leaving for less stressful roles in the coming year, anyway.
The PFNI "would fully expect ten per cent of the entire service to leave this year to maximise their pension entitlements". A loss of nearly 700 staff would leave just over 6,000 officers; far below the chief constable's desired minimum of 7,000 to effectively police the whole of Northern Ireland.
Mark Lindsey, Chair of the PFNI, said that with a cut budget, the force cannot expect to recruit more than 300 officers in 2018/19, leaving a shortfall of 400 on this year.
The DoF requested submissions in preparation for the possible return of a devolved government and to allow incoming ministers to take necessary decisions on budgets that would apply from April.
Under all three scenarios a quarter of the PSNI budget would be protected from cuts. However, under the first , budgets would be set as they were in 2016/17 when no central fund was provided for new actions and interventions for Progress for Government (PfG). If this was to transpire, the Department of Justice would face a cut of 3.1 per cent in 2018/19 and a further 6.5 per cent in 2019/20.
However, it warned: "Reductions of the scale proposed under this scenario and the limited amount of additional funding being proposed would undermine the delivery of frontline services across the justice system."
And it said significant staff reductions would be required across the wider justice system, including a reduction in police and prison officer numbers.
Mr Lindsay said such programmes would be unnecessary as many officers are choosing to leave of their own accord.
He said: "If we lose up to 700 this year, there's only funding to recruit 300, that leaves an additional 400 below our number. So, there doesn't need to be redundancies because officers are choosing to leave and go for less stressful employment."
In these circumstances he said the public could not be sure when officers would turn up in an emergency.
"I must stress that every effort will be made so that emergency responses such as 999 will keep response times at an appropriate level. But these can't be guaranteed as there will be reduced officers on the ground."
The accumulative effect of budget cuts effect PSNI differently to other forces in the United Kingdom. PSNI officers have not yet received the 2017 pay increase that officers in England and Wales were awarded, despite being a recommendation from the Police Remuneration Review Body.
And, while forces in England and Wales can keep reserves from any efficiencies, the PSNI must return the money back to the central government reducing any flexibility over staff numbers.
"Those savings could very easily be used the next year to invest in technology, for example, or to invest in vehicles. Northern Ireland is quite unique in that a large portion of our vehicle fleet is armoured vehicles. They are quite costly," Mr Lindsey explained.
Deputy Chief Constable Drew Harris said: "PSNI has been asked by Department of Justice to consider a range of budget scenarios as outlined in the Northern Ireland Budgetary Outlook 2018-20 Briefing Paper published by Department of Finance in December 2017. PSNI are currently considering the potential impact of the illustrative budget scenarios and will continue to work to prioritise resources to deliver an effective police service focused on keeping people safe."